Macworld readers are a savvy bunch. You have pretty strong opinions about, well, pretty much everything. (Want proof? Just visit the Macworld.com forums.) So a couple of months ago, we asked the denizens of Macworld.com, "What are your picks for hardware and software products of the year?"
After collecting hundreds of nominations, we whittled them down to the favorites and then put the list up for an online vote. When the dust cleared, there were two clear winners for our Readers' Choice Awards.
If there was a no-brainer hardware product of the year for readers and editors alike, it was Apple's latest line of consumer desktops, the iMac G5. It received the most reader nominations and won a handy 46 percent of the final vote. (We happen to agree with our readers—we named it Best Mac in this year's Eddy Awards. The closest runners-up in the reader voting also came from Apple: the dual-2.5GHz Power Mac G5, the AirPort Express, and the iPod mini.
We had a tighter race in the software category. Nominees included several products that earned Eddys ( Toast with Jam 6.0 (see Best Current Price ), BBEdit 8.0, and OmniWeb 5.01 ), as well as several that didn't (Maya 6.0, LaunchBar 4, Quicksilver 1.0, NewsFire 0.24, and Mellel 1.8). In the end, a product in the latter category won the most votes (30 percent): Final Cut Pro HD 4.5 ($999; Apple ) (see Best Current Price ).
But reader awards aren't the only honors were handing out today. We've got five final Editors' Choice statues to hand out, this time for the best digital imaging products of 2004. You can let us know how you feel about these—or any of this year's Eddy winners—in the Macworld.com forums.
Best High-End Digital Camera
You can't talk about Canon's EOS 20D without making a lot of comparisons. Compared with its predecessor, the 10D, the 20D has a higher resolution—8.2 megapixels—and lower image noise. Compared with similarly priced digital SLRs, its startup and shooting performance are faster; its in-camera JPEG processing controls, finer; its autofocusing, speedier; and its lens choices, wider. And the list goes on. It's a superlative camera.—TERRI STONE
EOS 20D: $1,599 (without lens) (see Best Current Price ); Canon
Best Low-End Digital Camera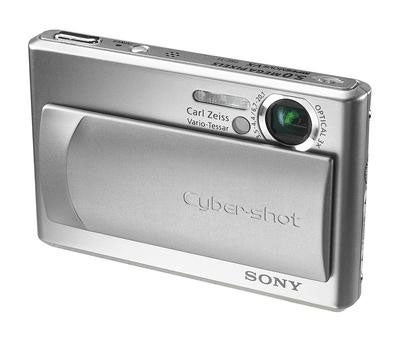 Sony's Cyber-shot DSC-T1 is a digital point-and-shoot camera that also captures high-quality video. The DSC-T1 is only four-fifths of an inch thick, yet it has a 2.5-inch LCD display and takes 5-megapixel images. And you'll also get 30 frames per second of full-screen VGA (640 by 480), with little noticeable compression. The DSC-T1 isn't perfect: red-eye commonly crops up, it lacks manual modes, and the price is high. But we can forgive all that when we watch the great video this tiny camera can capture.—TERRI STONE
Cyber-shot DSC-T1: $500 (see Best Current Price ); Sony
Best Way to Edit Photos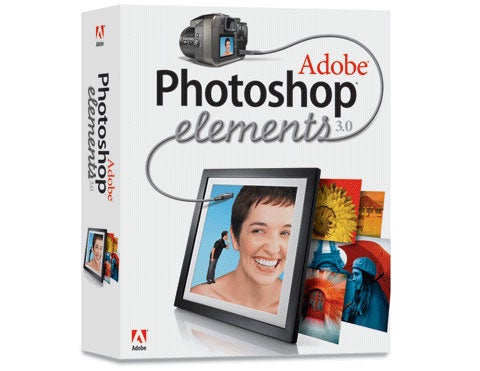 Adobe's Photoshop Elements 3.0 gives you a big chunk of the pixel-pushing power of the hefty Adobe Photoshop CS, but at a bargain price and with far less complexity. New users will love the Quick Fix editing mode, a one-click way to fix bad exposures automatically. Elements 3 also includes Photoshop's powerful File Browser for searching and organizing your shots. Other great additions include Photoshop's fabulous filter gallery and that program's popular Healing brush. Together, they allow you to fix the flaws in just about any image.—JACKIE DOVE
Photoshop Elements 3: ; February 2005; $90 (see Best Current Price ); Adobe
Best Fine-Art Printer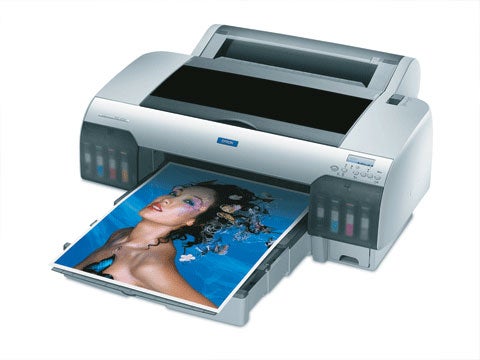 Hands down, the Epson Stylus Pro 4000 is the best large-format ink-jet printer on the market right now. Its prints rival those you'd get from a photo lab, with a depth of detail and richness no other current ink-jet printer can match. The printer holds eight UltraChrome pigment-based inks, so you no longer have to switch out photo- and matte-black cartridges. It also offers impressive speed, so it's a good choice for volume printers, as well as photographers looking to sell their work.—KELLY LUNSFORD
Stylus Pro 4000: ; June 2004; $2,195 (see Best Current Price ); Epson
Best Portable Way to View Photographs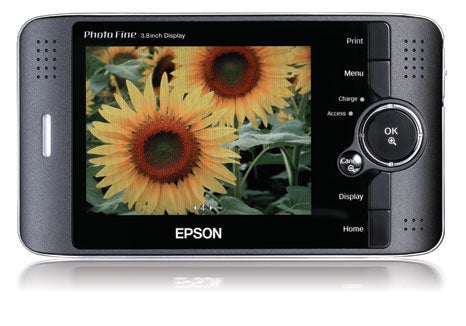 The Epson P-2000 photo viewer means that you'll never again have to worry about running out of room for your digital snaps. Just insert your CompactFlash or Secure Digital (SD) card into this sleek 40GB hard drive, and clear the card for new pictures. But what makes this picture viewer really stand out is its screen—a high-resolution, 3.8-inch LCD that displays stunning detail and beautiful colors.—KELLY LUNSFORD
P-2000: $500; Epson
Note: When you purchase something after clicking links in our articles, we may earn a small commission. Read our affiliate link policy for more details.