Loathe as I am to admit it, I'm not a terribly organized person. Possessing this awful truth I knew that within seconds of owning an iPod shuffle I'd lose its protective cap. Sure enough, upon my return from Macworld Expo, I couldn't locate the cap in any of my bags and it was only after I rooted through one pants pocket after another that I ran it to ground.
To ensure that this wouldn't happen again, I determined to take action. That action is the basis for today's iPod shuffle hack: Keeping it Together.
I've misplaced enough things in my life to be aware that similarly afflicted photographers secure their lens caps to their cameras with these $1.80 elastic-loops-attached-to-a-sticky-button doodads (also known as a Lens Cap Holder With Elastic Band Attachment). Given that the only way to be sure that my shuffle cap sticks around is to physically attach it to the shuffle, this would be my solution.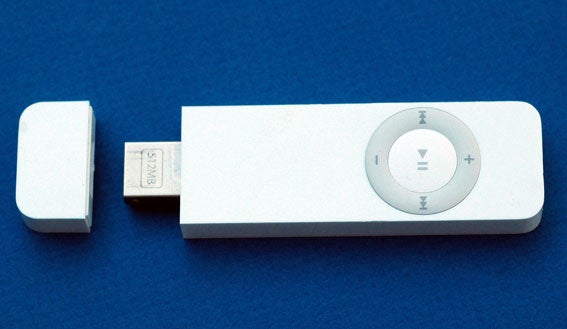 To put thought into action I performed the following operations.
Using a thin screwdriver and needle nose pliers, I pulled the inner lining from the shuffle's cap (yes, there is such a thing).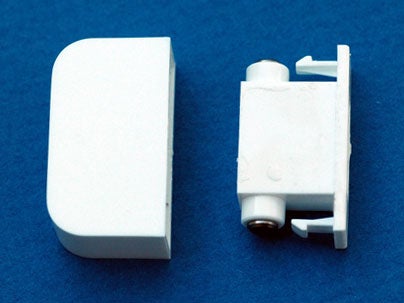 I then shoved a push pin through the top of the out cap to provide a hole for the lens cap holder cable.
I cut the elastic end off the lens cap holder, ran the nylon string through the hole I'd made, and then tied a knot to keep the string from slipping back through the hole.
When I attempted to replace the inner cap I discovered that the inner part fits so snugly next to the outer cap that the two parts wouldn't snap completely together with the tiny knot in between them. Whipping out my Swiss Army knife (use more precise tools for a more polished look), I cut a hole in the end of the inner cap. The two pieces then snapped together nicely.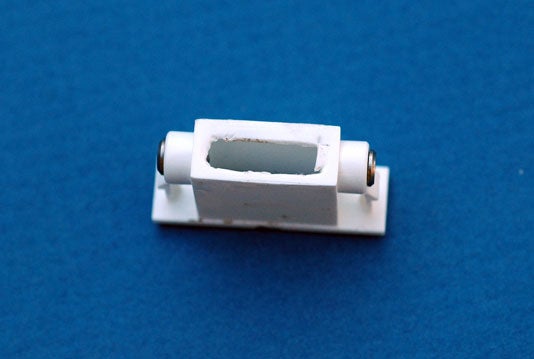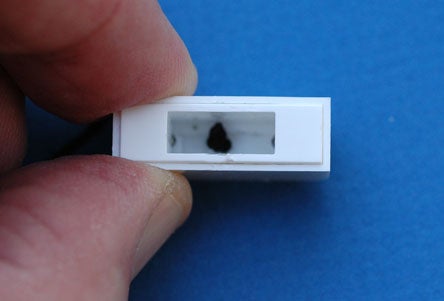 To finish the operation I attached the sticky part of the cap holder to the back of the iPod shuffle.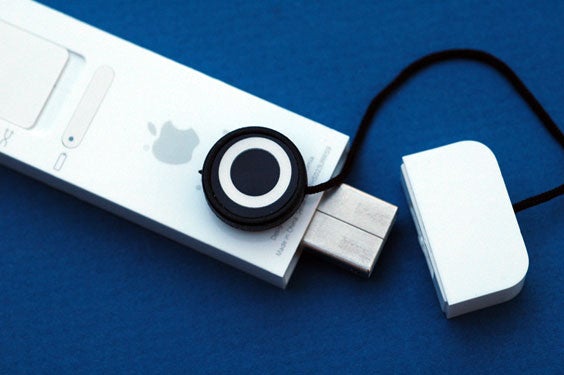 I know, I know, you're wondering if the iPod looks strange when attached to the lanyard. It's not as bad as you might expect. It resembles nothing so much as a tiny clapper hanging from a Tibetan bell. And frankly, while some may find such a hack ungainly, odds are I'll still have my cap long after theirs have been lost.