Apple has used Austin's South By Southwest music festival to unveil a new line of the customized iTunes prepaid cards that are sold at retail stores nationwide. Unlike with Apple's original Prepaid Cards, the new iTunes Custom Cards are linked to specific songs, albums, or playlists. When you redeem the card, the item it's tied to is downloaded to your Mac or PC.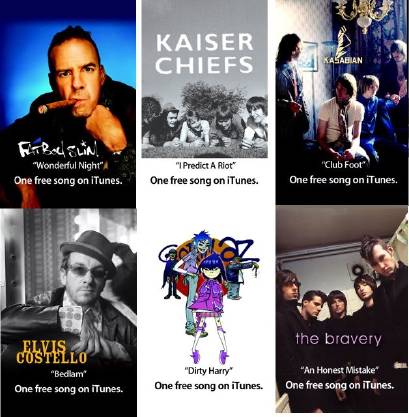 Over 200 bands appearing at SXSW are distributing their own numbered, limited edition iTunes cards. Some bands and their representatives freely pass out the cards on the show floor while others distribute the cards at shows, listening parties, and press events. Virgin/EMI Recording artists, The Gorillaz, are highlighting their World Premiere listening party in Austin on Thursday with a limited edition iTunes card good for the premiere of their unreleased new song "Dirty Harry."
Note: When you purchase something after clicking links in our articles, we may earn a small commission. Read our affiliate link policy for more details.