Following the recent Grammy Awards, Apple created 500 iTunes Custom Cards for the charity recording, "Across the Universe," and sent the cards to major radio outlets in order to generate buzz for the single. The instantly collectable card featured a picture of the song's star performers (including Bono, Stevie Wonder, Norah Jones, and Brian Wilson) on the front and a special download code on the back that entitled the bearer of the card to download the song from the iTunes Music Store for free.
The card was so successful that Apple expanded the program so that bands participating in the recent South By Southwest music conference could promote a single by passing out up to 200 numbered copies of their own cards. These cards also featured original artwork and a code on the back that provided a free download of a specific single. These cards can be tied not only to a specific song, but also to an entire album or playlist.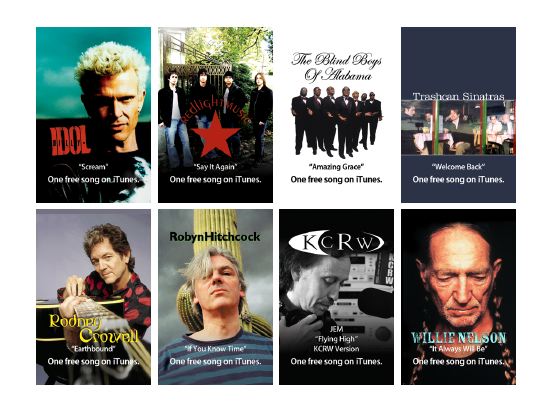 Although the program hasn't completely ramped up, Apple has provided Playlist with some additional details.
Apple handles the design, printing, and shipping of the cards and funded the cards for the Grammy and South By Southwest releases. According to Chris Bell, Apple's Director of iTunes Product Marketing, Apple continues to fund the cards during a special introductory period and is working on promo-only programs similar to its South By Southwest efforts. Bell says that turnaround time on the cards is variable, depending on promotion, artwork, and content, but adds that small runs of cards can be turned around relatively quickly.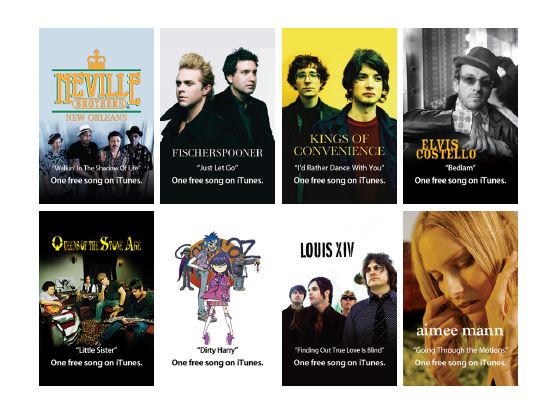 Artists interested in the program should send an email message to itunescustomcards@apple.com. Additional information can be found at https://www.apple.com/itunes/marketing/customcards.