Our look at some of the most clever, helpful, fun, or just plain unusual items available to Mac users concludes with three applications that will help you stay organized. And with all the time those programs save you, you'll have even more time to play around on your Mac with a few cool games, gadgets, and other diversions.
Dive into Your Video Collections
$70; Aquafadas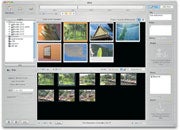 Whether you're editing in iMovie or Final Cut, trying to keep all of your video clips organized can send you off the deep end. iDive, from Aquafadas, will help you keep afloat. You can sort, add keywords, trim, and more before you drop clips into your editing app.— Ben Long
It's Inspirational
$69 (see Best Current Price ); Inspiration Software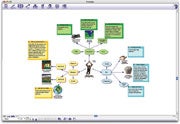 If you had trouble keeping track of the relationships between the characters in Hamlet or the factors that contributed to the fall of Rome, or if you just want to keep tabs on who's been involved with whom on The OC, Inspiration is your application. This package from Inspiration Software provides myriad options for representing relationships visually: text bubbles, images, and a variety of ways to link them all together.— Tom Penberthy
Corral Your Thoughts
$129; Zengobi
One nice thing about a piece of paper is that you can do anything to it: scribble, write text, glue pictures on it. Zengobi's Curio gives you all this, as well as things paper can't: editability, printing, searching, and more. Great for brainstorming, it has a drawing program's free-form flexibility and a word processor's search features.— Ben Long
Play All Day
Looking to blow off some steam? These six apps, gadgets, and Web sites will fill your downtime with a smile.
The Power of Water
$12; Real Goods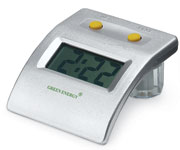 You've got your hybrid car, your solar laptop charger, your wind-up radio, and the flashlight you shake to power up. The only thing you need to make your eco-life complete is a clock powered by water. This easy-to-read digital clock can run for up to two years with nothing but two thimbles of tap water powering its two tiny fuel cells.— Tom Penberthy
Old School
free; Devolution.com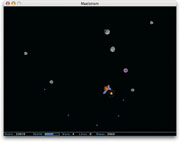 Back in the 1990s (you remember those, don't you?), this Asteroids-like clone was all the rage. Free time vanished, but at least the universe was safe from rogue asteroids and evil spaceships. Now you can relive your glory days with Maelstrom, an OS X release of Ambrosia Software's classic space shoot-'em-up.— Rob Griffiths
Older School
free; MacMAME.org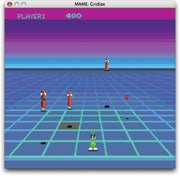 If the 1990s are still too modern for you, give MacMAME (Multiple Arcade Machine Emulator) a try. This emulator supports literally thousands of arcade and home video-game titles. To play legally, you'll need to own the original games' ROM chips—eBay may be your best bet for unearthing old chips. The three free legal ROMs available on the official MAME Web site are Gridlee, Poly-Play, and Robby Roto.— Rob Griffiths
Step Aside, Bono
$20; iPod My Photo
Wouldn't it be cool if you could transform that photo of you playing air guitar into a replica of the silhouetted iPod ads that grab so much attention on billboards and TV? Now you can, and you don't have to be a Photoshop master, either.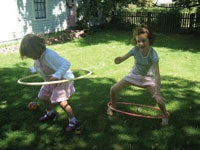 Just submit the image and a caption to the iPod My Photo Web site, and in five days or less, you'll receive something that looks like Apple paid an ad firm a million bucks to produce it.— Terri Stone
Pop Pop Pop Pop
free; Virtual Bubble Wrap
The compulsion is irresistible: when presented with a pristine sheet of bubble wrap, you can't help but pop the little spheres. If you're short on the actual stuff, try Virtual Bubble Wrap, an interactive Flash movie that lets you pop to your heart's content. Turn on Manic Mode to pop without even clicking the mouse, and then click on Fresh Sheet ("Must have more!") to start anew.— Jeff Carlson
Another Apple Product
$12; Williams-Sonoma
You show off your iPod in a clear case, Think Different posters cover your walls, and you slapped an Apple sticker on your spouse's Dell. It's time to take the next step in displaying your Mac pride: Williams-Sonoma's Appletini Mix, for the ideal beverage at user-group meetings.— Terri Stone