With the weekend approaching—meaning you're likely to have a bit more free time than usual—it seems like the perfect time to introduce you to some great Widget games. That's right, there are actually games designed for playing in Dashboard. Granted, these aren't games on the scale of Doom 3, Halo, and Unreal Tournament; they're much more modest in their aspirations. But they're still a great way to waste some time over a long weekend. (Or even during a short work break. In fact, Dashboard just may be the perfect at-work game environment—you can quickly deactivate Dashboard when needed, so you'll never again be caught playing Solitaire.)
PacMan ( ; free, donations accepted). Like Asteroids, this Widget version of the classic PacMan arcade game is a dead ringer for the original, right down to the sound effects. It also has the same Flash-related issues as Asteroids, but it's so much fun that I can overlook those issues until Dashboard learns to play nice with Flash.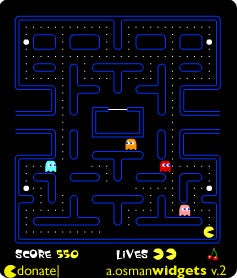 Reversi ( ; free). I've never really been a fan of the game of Reversi (also known as Othello), mainly because I'm not very good at it. But I have to give credit where it's due, and this is a great Dashboard rendition of the original board game. You can play human vs. human, human vs. computer, or even watch a friendly game of computer vs. computer. You can also choose the computer's skill level: easy, medium, or difficult.
Magic Widget ( ; free). Remember those "Magic 8-Ball" toys that you would ask a question, then shake up and turn upside down to reveal the "answer"? Magic Widget puts such a prescient gadget on your Dashboard for those times when you need some sage advice: Just ask your question and then click—the 8-ball even "shakes" before revealing the answer. OK, so it's not really a game, but it's still good fun.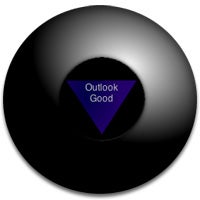 Widget "Why?" of the Week
Note: When you purchase something after clicking links in our articles, we may earn a small commission. Read our affiliate link policy for more details.