What do you do with your old Mac when you buy a new one? Stick it in a closet and forget about it? Donate it to a charity? Recycle it—if you can?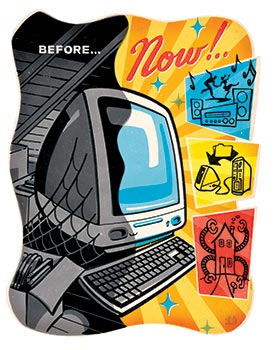 Whatever you've done in the past, don't do it again. There are plenty of good ways to use a spare Mac, from storing and playing your digital music to backing up a home or small-office network, or even turning your lights on and off automatically.
And in most cases, setting up a Mac to take care of such chores requires little more than the Mac, a few cables, some software—and our easy instructions.