It's easy to sit around wondering what Apple will do next to wow us. But some of Mac users aren't satisfied to leave it to Steve Jobs and his crack team to do all the creating.
Following Dori Smith's "Whip Up a Widget" story in the October 2005 issue, we asked Macworld readers to send us the Dashboard widgets they made using the tips from Dori's article. The e-mails have started rolling in and we've already received a lot of funny, timely, and peculiar submissions. Here are some of our favorites to date: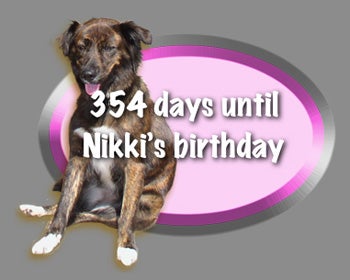 Rob Steffens' Nikki's Birthday Countdown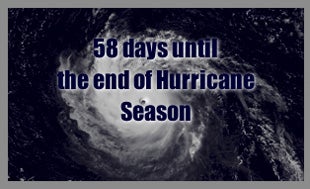 Kenneth Puls' Hurricane End Countdown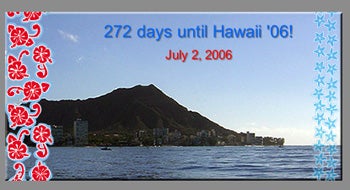 Bret Robertson's Hawaii Countdown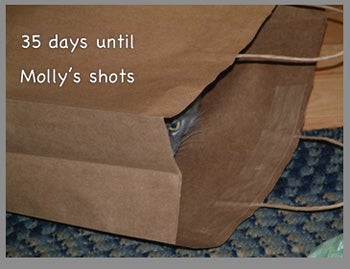 Barbara Locke's Cat Vet Countdown
Whether you've got your eye on the weather or you're concerned about Barbara's cat missing its vet appointment, you can download and install any of these widgets here. Better still, now that you're inspired (and see how easy it is), make your own. (And drop us a line at geekfactor-at-macworld-dot-com to show off your work.
Sure, some people disparage the humble countdown widget (see Dan Frake's "Widget Why? of the Week" from his Mac Gems weblog). But after surveying these reader creations, what's not to love? Thanks to our readers for sharing their handiwork.