If there's one word you can use to describe Mac gaming in 2005, it's diversity. There was a little something for everyone this year, from strategy games to first person shooters, excellent shareware titles, massively multiplayer online games and more. Just consider the 2005 inductees to Macworld 's Game Hall of Fame as an example of the depth and breadth of Mac gaming this past year.
From a sophisticated take on chess to a Marine's-eye view of combat, Mac gamers certainly had a wide variety of diversions to choose from in 2005. Some pushed the envelope with cutting edge graphics; others provided hours of entertainment at bargain-bin prices. Whatever they brought to the table, the nine titles and one peripheral we're adding to the hallowed halls of the Game Hall of Fame in Pittsfield, Massachusetts, have a couple things in common—they'll broaden your gaming repertoire while delivering high-quality fun.
As an aside, we're splitting up the Hall of Fame inductions across two days. Five games take their place among the immortals today, with the other five inductees to follow in part two.
Best game for nongamers
Chessmaster 9000 ( , Feral Interactive, $40)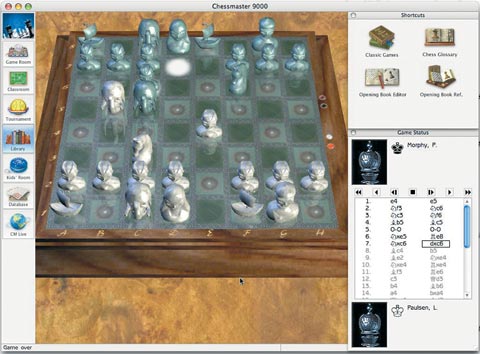 What it is: Arguably the most sophisticated chess game ever for the Mac.
Who it's for: Anyone looking to master The Game of Kings.
Why it's a Hall of Famer: It's not just a chess game but a full-fledged chess mentor that can help you hone your real world skills. With Chessmaster 9000, you can play historic games, and you can customize your board and pieces. What's more, Feral invested a lot of effort to make this application more Mac-like, with an Aqua interface and other embellishments that make it a Mac-friendly gaming experience.
Most-realistic combat
Close Combat: First to Fight ( , MacSoft, $40)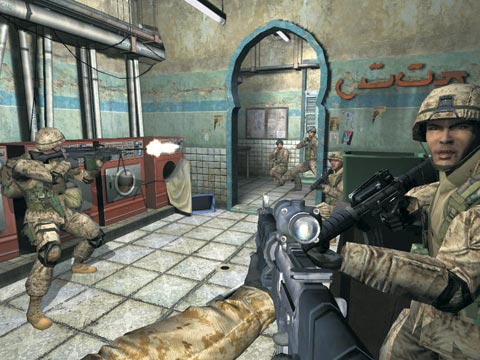 What it is: A first person shooter that gives you a taste of what it's like to be a modern U.S. Marine.
Who it's for: Fans of FPS games and military enthusiasts.
Why it's a Hall of Famer: Made with actual U.S. military veterans, First to Fight gives you a taste of what sort of techniques and resources U.S. Marines have to use when they're under fire. And being a Close Combat game, careful attention has been paid to the psychological modeling of friend and foe alike, which can profoundly affect game play (if you stress out your own fire team too much, for example, they'll lose efficiency).
Best value for your buck
Cosmo Bots ( , Cornerstone TSP Games, $20)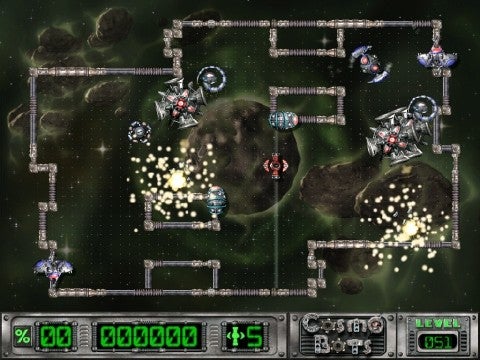 What it is: A retro arcade game in the spirit of Qix and Barrack.
Who it's for: Gamers like me who are stuck in the 1980s, but looking for some updated gameplay, graphics and music.
Why it's a Hall of Famer: The least expensive game on this year's list, Cosmo Bots is more addictive than a bag of potato chips. It features a simple premise: Just partition off areas of the game field. Strange, android alien bug things get in your way, though. Hundreds of levels, a pumping techno soundtrack, power ups and power downs all add to the challenge.
Most likely to cause nightmares
Doom 3 ( , Aspyr Media, $50)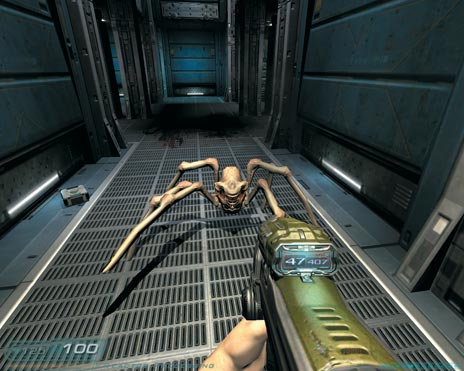 What it is: A retelling of the original Doom game, with cutting-edge graphics.
Who it's for: Gamers who like it when scary things hop out of the dark and go "Boo!"
Why it's a Hall of Famer: Doom 3 may bring even the fastest Mac to its knees, but it's a technological tour de force, one of the best-looking games ever to grace the Mac platform, and a harbinger of what's to come in the FPS market.
Best use of a steering wheel
Jammin' Racer ( , DanLab Games, $25)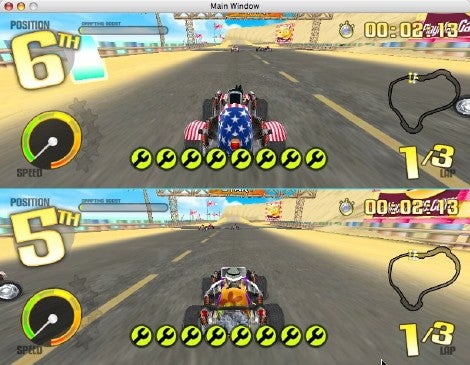 What it is: A kart racing game that's sure to appeal to fans of Mario Kart and other similar console titles.
Who it's for: It's fun for the entire family.
Why it's a Hall of Famer: An upbeat, bouncy soundtrack, lush, colorful graphics and super-fast and frantic gameplay make for fun action the entire family can enjoy. You can also customize your kart and racer, and two players can go head to head on the same computer. Simple controls and HID support mean that gamepad support for Jammin' Racer is a cinch, too.