In the first part of our annual Game Hall of Fame, five games—Chessmaster 9000, Close Combat: First to Fight, Cosmo Bots, Doom 3, and Jammin' Racer—took their place among the immortals in our Pittsfield, Massachusetts, shrine to great games. In this installment, we induct five more products that stood out from the rest crowd this past year. Our honorees include the final installment in a 13-year-long saga, a great way to use the Force, the triumphant return of the Sims, a marvelous massively multiplayer online game, and an oversized trackball that will bring back happy memories of all those misspent hours at your local arcade.
Best end to a series
Myst V: End of Ages ( , Ubisoft, $60)
What it is: The final installment of the game series that revolutionized graphical adventure gaming.
Who it's for: Myst enthusiasts, and fans of puzzle-based adventure games.
Why it's a Hall of Famer: Non-violent and intensely challenging, Myst V tests your mind rather than your reflexes. It may not be everyone's cup of tea, but Myst V does, depending on your actions, provide you with a satisfying end to a game series that goes back more than a decade: You must help save the D'ni civilization once and for all.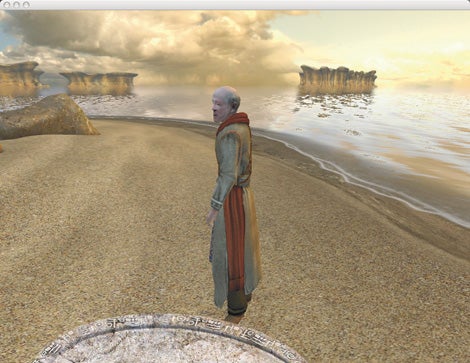 Best use of the Force
Star Wars Battlefront ( , Aspyr Media, $50)
What it is: An arena-style action game set in the Star Wars universe.
Who it's for: Star Wars enthusiasts, and those looking for another game like Battlefield 1942.
Why it's a Hall of Famer: Drawing on the rich mythology of all six Star Wars films, Star Wars Battlefront takes scenes, characters, and technologies that you're already familiar with and adds arena-style battle action. You can even fly TIE Fighters and X-Wings around.
Best example of art imitating life
The Sims 2 ( , Aspyr Media, $50)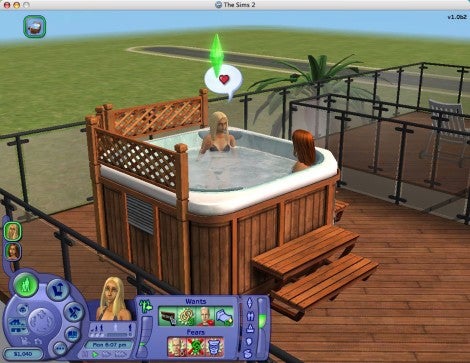 What it is: The sequel to the most popular computer game of all time, in which you take control of Sims, make friends, find careers, raise families, decorate homes and more.
Who it's for: Gamers who want to control virtual people.
Why it's a Hall of Famer: How do you top the biggest game ever? If you're the makers of The Sims 2, you incorporate a sophisticated new 3-D engine that features some of the most sophisticated graphics ever seen in a Mac game, Doom 3 nothwithstanding. Add a genetics feature that makes it possible for you to affect entire generations of Sims. Add even more challenges, too.
Best long-term investment
World of Warcraft ( ), Blizzard Entertainment, $50 plus monthly fee)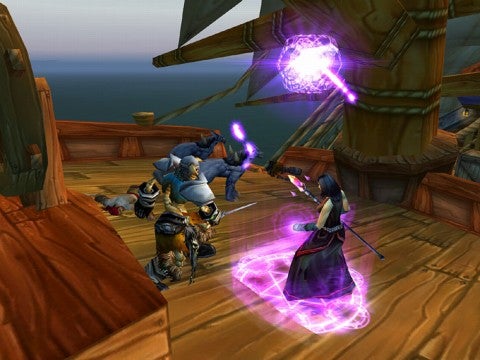 What it is: A massively multiplayer online role-playing game for Mac OS X and Windows.
Who it's for: Gamers who don't mind losing hours, days or weeks exploring a vast online kingdom chock full of deadly monsters and rare treasure.
Why it's a Hall of Famer: Few MMORPGs ever make it to the Mac at all, but World of Warcraft has. And like other Blizzard releases, it's been a Mac and PC game since the day it launched. Add to that gorgeous graphics, lots of quests and adventures to go on, thousands of other players sharing the experience with you, and an expansion pack due out in 2006, and you've got a game that you can (and will) play long after the luster might have worn off a lesser title.
Best absurdly enormous trackball
X-Arcade Trackball ( , XGaming, $99)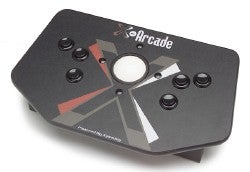 What it is: A 15-pound trackball built just like the ones you find in arcades.
Who it's for: Old-school gaming enthusiasts, especially those who have collections of emulated games they'd like to play with a realistic controller.
Why it's a Hall of Famer: For arcade fans, the X-Arcade Trackball is unlike anything else on the market. It's built like an armored car, is as wide as a keyboard and weighs 15 pounds. The trackball features three big buttons (on the left and the right) like the ones you'd find on an arcade game, with more big pinball-style buttons on either side.