Several years ago, Apple finished deploying a "solid-state" trackpad in place of the mechanical kind it had used starting in 1995. This new kind of trackpad first appeared as part of the short-lived 2015 12-inch MacBook. Instead of having internal switches and other moving parts, this Force Touch keyboard simulates a response using haptics. When you press the trackpad, a motor inside vibrates in a rapid way that makes you feel as if the trackpad moved. You can try out how it feels when "dead" by powering down your Mac–it's just an inert piece of electronics.
If you're moving from an older Mac that predates the Force Touch or you customized a previous Mac with this technology and didn't realize that you adjusted its settings, you might be taken aback by a new Mac. One reader said it felt like they couldn't drag items out of folders, though all other pointing and clicking features worked.
The trick is to examine  > System Preferences/Settings > Trackpad. You can adjust the Click sensitivity to Light, Medium, and Firm. If you're having trouble, try to move it through the levels you aren't currently at (such as Medium and Light if it's set to Firm). That may solve the problem. Our reader noted that they also disabled Force Click and haptic feedback, which removes some of the sense of clicking but also disables additional features related to how firmly you press.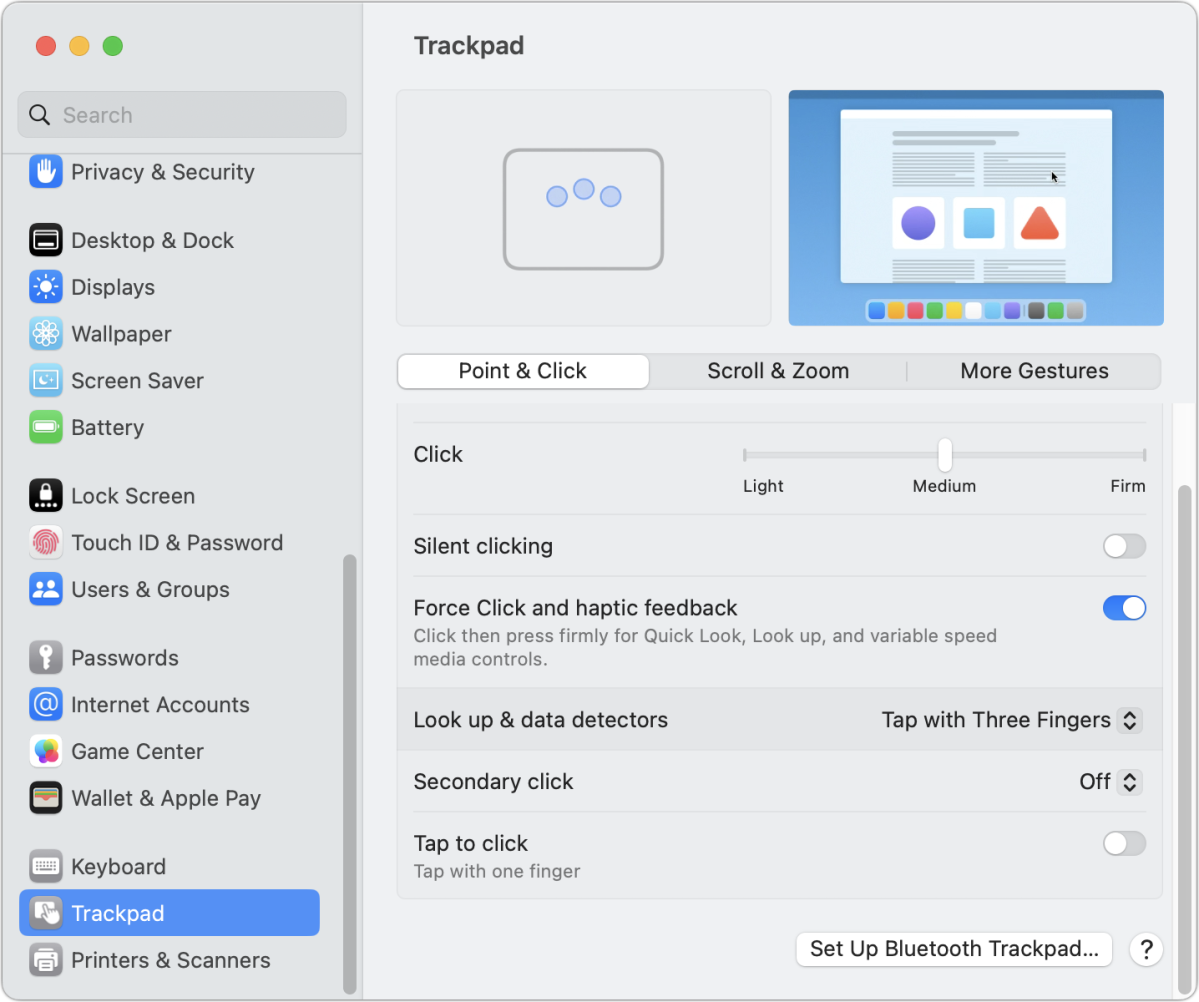 They found that Tap to Click was on, causing even physical confusion. Turning off that feature requires a press to trigger actions that require depressing a button.
This Mac 911 article is in response to a question submitted by Macworld reader Bill.
Ask Mac 911
We've compiled a list of the questions we get asked most frequently, along with answers and links to columns: read our super FAQ to see if your question is covered. If not, we're always looking for new problems to solve! Email yours to mac911@macworld.com, including screen captures as appropriate and whether you want your full name used. Not every question will be answered, we don't reply to email, and we cannot provide direct troubleshooting advice.