Macworld readers are making a habit of handing out statues to Apple.
For the second consecutive year, the Readers' Choice Awards for the top hardware and software of the past 12 months, as selected by the Macworld Reader Panel and an online survey at Macworld.com, go to a pair of Apple offerings. Last year's winners —the iMac G5 and Final Cut Pro HD 4.5—will be joined by another couple out of Cupertino, a desktop and a significant software release.
But first, to tease out the drama a little more…here's how the voting worked.
We asked for nominations in our online forums and then pared down that massive list based on our eligibility criteria. A final list of nominees was presented for an online vote. With the help of market-research firm Karlin Associates, we also surveyed members of the Macworld Reader Panel, a select group of subscribers, as to their choices for hardware and software of the year.
And the winners are…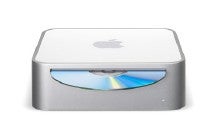 In an extremely tight race, the Mac mini edged out the iMac G5 with Front Row as our readers' pick for the year's top hardware release. Readers favored the slimmed-down desktop for delivering Mac capabilities at a bargain-basement price, and many of them praised the mini for extending the Mac platform to new markets.

As for 2005's best software release, readers declared this the year of the Tiger— Mac OS X 10.4 won handily, with nearly two-thirds of the vote. Readers hailed the OS update for its innovation, citing Spotlight, Dashboard, Automator, and other enhancements introduced in Tiger. That was enough to enable OS X 10.4 to outdistance runners-up NetNewsWire 2.0 and Transmit 3.2 as our readers' favorite software.