It's not rocket science to figure out the button combination on your iPhone or iPad that will magically restart the device, but it can be frustrating. As often as not, even experienced iPhone owners get the sequence or synchronization–or both–wrong.
While restarting your device–which involves powering down and then rebooting–is not an everyday operation, it may be desirable for a number of reasons, including clearing up app glitches, solving network issues, or eliminating buggy behavior.
I found an easier way to restart my iPhone with iOS 16 (16.1 on the iPad) using a simple Siri voice command. First, you need to make sure our favorite voice assistant is enabled in Settings > Siri & Search. I found toggling on Listen For "Hey Siri" and Allow Siri When Locked to be especially convenient. But there's no harm in keeping the side button option on, too.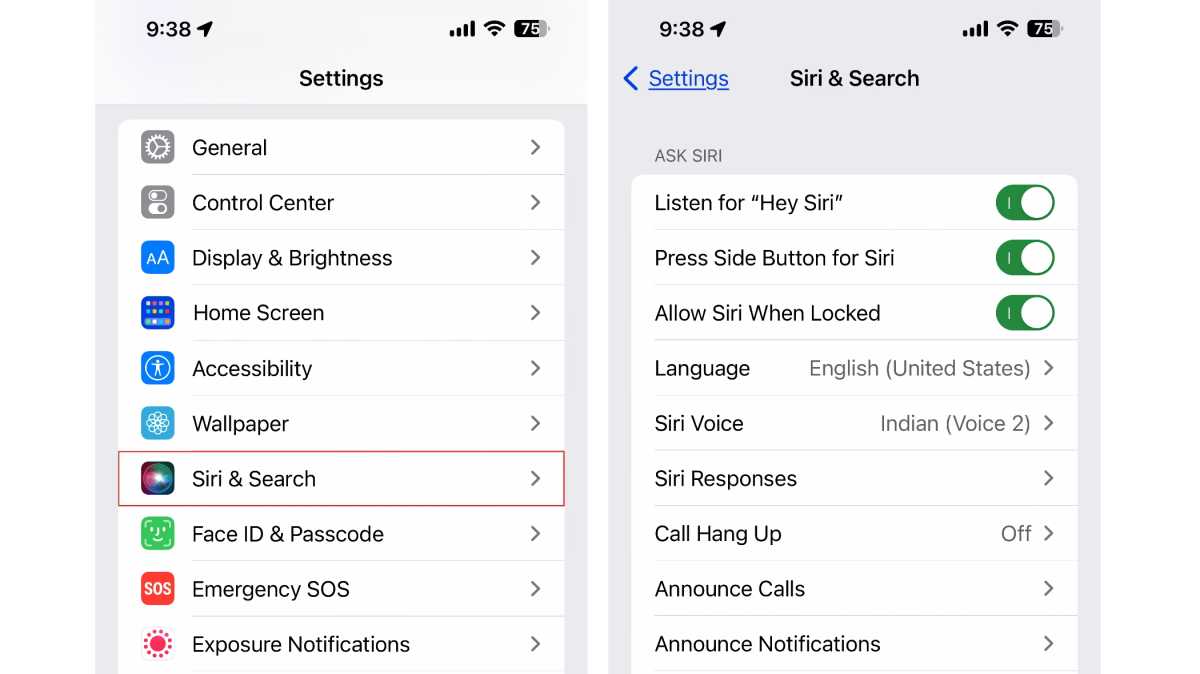 Foundry
The next time you need to reboot your locked phone, you can just say "Hey Siri" (or press the side button) and then say Restart, or Restart my iPhone (or iPad), or Restart this device. Siri will respond by asking you to confirm that you really want to do this. Tap Confirm or just say Yes. Then unlock your device–per Siri's instructions.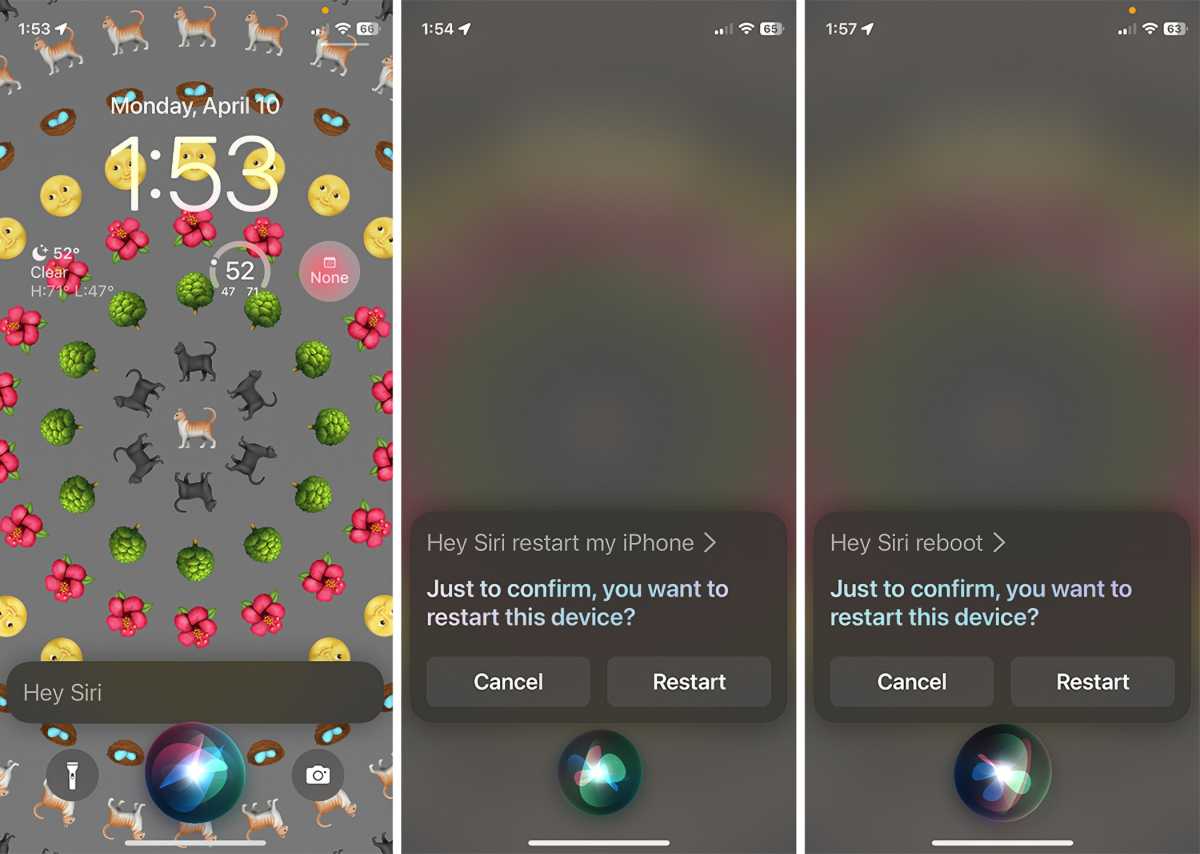 Foundry
That's a genuine luxury considering what you would have to go through without Siri:
For iOS 16 compatible iPhones with a Home button (iPhone 8 and second- and third-generation SE), press and hold the side button and wait for the slider to turn the device off. Then press and hold the side button to restart.
On later iPhone models (iPhone X, 11, 12, 13, and 14) it can get even more complex. First, press and release the Volume Up and Volume Down buttons in sequence. Then press and hold the side button, at which time you can either power off the device via the slider or keep holding down the side button until the device reboots.
You can also power off the device via Settings > General > Shut Down, which may be easier. But compared to all those finger acrobatics, using Siri to restart your device is a breeze.