Apple is often accused of charging too much money for its products, but some of the company's most momentous releases are free. Such as the annual major software updates for the iPhone, Mac, iPad, and Apple Watch, which unlock a raft of new features at no extra expense.
This year, in fact, the watchOS 10 software update (cost: $0) is expected to be considerably more significant than this year's new hardware. The Apple Watch Series 9 (likely cost: $399 and upwards) has been labeled "anything but major," whereas the new OS is expected to bring "bigger enhancements, including an updated interface."
This article is our watchOS 10 deep dive, sifting through the leaks and rumors to bring you the best available information about its release schedule, hardware compatibility, and range of interface changes and new features. WWDC can't come soon enough!
watchOS 10 release date: When will watchOS 10 arrive?
watchOS 10 will be announced at WWDC 2023 on June 5, enter a lengthy beta testing process, and finally become available for official public download in the fall.
It's worth noting that Apple hasn't yet announced any of this (other than the date of WWDC), but the company's OS updates follow a predictable pattern. Every summer, Apple announces major new versions of watchOS, iOS, iPadOS, macOS, and tvOS. It demonstrates some or all of these at its WWDC gathering–the stage time varies depending on what Apple thinks is most interesting to the audience–and then begins beta testing. The final releases generally appear in September (watchOS 9 was released on September 9 in 2022), at roughly the same time as the year's new iPhones and Apple Watches are introduced.
Here's the schedule we expect for watchOS 10:
June 5: watchOS 10 is unveiled at the WWDC keynote presentation.
June 5: First developer beta is released.
July: First public beta is released.
June-September: A series of betas are released, gradually getting closer to the final product.
September: watchOS 10.0 is rolled out to the public.
watchOS 10 compatibility: Which Apple Watches will be able to run watchOS 10?
We expect watchOS 10 to run on the same devices as watchOS 9: the Apple Watch Series 4 and later. But we won't know for sure until WWDC.
The recent pattern has been that Apple trims its list of compatible models every other year. In 2018, watchOS 5 dropped support for the first-gen Apple Watch; in 2020, watchOS 7 dropped the Series 1 and 2; and in 2022, watchOS 9 dropped the Series 3. That's why we think watchOS 10 will refrain from swinging the axe, and the Series 4 will live for one more year–although it may not get access to the full range of new features.
Of course, each version of watchOS also has a list of compatible iPhones: for the time being, each Apple Watch needs to have a paired iPhone with iOS 17. In 2019, watchOS 6 dropped support for the iPhone 5, 6, and 6 Plus; the remaining iPhones lasted another three years, but in 2022, watchOS 9 dropped the iPhone 6s and 6s Plus, the 7 and 7 Plus, and the 2016 iPhone SE. Following that bloodbath, our suspicion is that the iPhone 8 and later will again be compatible with the new version of watchOS this year.
watchOS 10: How to install the beta and full version
Once watchOS 10 is here for real, installing it on your Apple Watch will be easy. Simply open the Watch app on the companion iPhone, make sure you're in the My Watch tab, then go to General > Software Update and follow the onscreen instructions. You may need to update the iPhone first.
You'll also be able to try out a beta of watchOS 10 before the fall. To do that, you'll need to join Apple's beta program and understand that some features on your watch might break. Apple is streamlining the beta process in watchOS 9.5, so you'll only need to sign into your Apple ID to get betas on all of your devices, and you can easily switch them off if you want to stop receiving them. In the same Software Update tab, you'll see a new watchOS 10 Beta tab that will let you switch from watchOS 9 updates to watchOS 10 updates.
watchOS 10: Rumored new features
The new version of watchOS will include umpteen small tweaks designed to improve the reliability of existing functions, but the real meat of Apple's announcement will focus on the new things you will soon be able to do with your Apple Watch and the new ways you will interact with it. Here are the new features and major changes we expect in watchOS 10.
Revamped apps
According to a report by Mark Gurman in June 2023, Apple is planning to overhaul all of its "core apps" in watchOS 10 to "take advantage of the larger displays on the Apple Watch Ultra and larger standard watches." the original watchOS was designed for a 38mm display and the Apple Watch's display has increased substantially since then, with the Series 8 having 41mm and 45mm displays, and the Apple Watch Ultra sporting a 49mm display. It's not clear whether the OS will have different layouts for the larger screens as Apple did with some apps and elements on the Apple Watch Ultra.
Updated interface
The user's comfort with a digital interface is as much about familiarity as sound design principles, and any major change in this area is sure to lead to pushback; that's what Apple experienced with the radically redesigned and initially unpopular iOS 7 back in 2013. But Mark Gurman, the leaker/Bloomberg reporter who predicted big things for the Apple Watch this year, was careful to use the word updated rather than new to describe the watchOS 10 interface. It'll be different, but it doesn't sound like it'll be totally different.
More detail about what this will look like emerged on April 18, when leaker Analyst 941 on Twitter (Anonymous-A.S on the Macrumors forums) predicted "a redesigned home screen layout/grid" and said this would be "much easier to use, move, & act more familiar to iOS, including folders." The prediction was accompanied by renders showing very large icons lined up in straight rows and columns (as opposed to the space-saving tessellating honeycomb pattern currently used) and a rough visual of how folders will work.
Unfortunately, the tweet containing this information was later removed. Analyst 941 who had scored a few hits with accurate predictions, was busted by Apple who discovered that his source was his sister, who happened to be an Apple employee. The leaker may well have been fed incorrect information by Apple while they were attempting to identify his source.
It's fair to say that the current honeycomb grid is not easy to use, because the icons are small and haphazardly arranged, while their closeness to one another makes it easy to open the wrong app. The list view is a better option for most Apple Watch owners, but having larger and more regularly arranged icons feels like a win, even if the idea of folders on such a small screen is less appealing.
Even if the general theory is correct, the details and execution are still up in the air. The rough renders of course look slightly awkward, but Apple's designers would be able to create something more polished. But once we're used to it, this could be a very usable interface.
Health and other new apps
Apple likes to offer an entirely new app to headline an OS update, such as Breathe in watchOS 3 and Walkie Talkie in watchOS 5, but we've not heard any rumors of something similar this year. What we are hearing is that Apple may bring the existing Health app to the Apple Watch… although the origin of this theory is unclear. (At the time of writing BGR confidently states that Apple "is expected to bring the Health app for the Apple Watch," without citing a source; Tom's Guide, meanwhile, mentions this as something it would like to happen, and we wonder if wires have become crossed somewhere along the line.) Nevertheless, it would make sense for the Apple Watch to get a centralized health dashboard, given its increasing centrality to Apple's health and fitness efforts.
Bloomberg's Mark Gurman has also indicated that Apple is working on a project with the code-name "Quartz" that will be an "AI coach" for health and wellness that works on the iPhone and Apple Watch.
Quartz is said to use data from Apple Watch and the Health app to "make suggestions and create coaching programs tailored to specific users," according to Gurman. The service will carry its own monthly fee and have its own app. The service is not expected to launch until 2024 though, so, while Apple may preview it at WWD, it is unlikely to arrive in the first version of iWatchOS 10 in September 2023.
Widgets
According to Bloomberg's Mark Gurman Apple will be focused on widgets rather than apps in WatchOS 10. Analyst941 also collaborated this on Twitter before his account closed.
Gurman indicates that a set of widgets will appear on the screen and the crown button is used to scroll through them, with dynamically updated information being displayed.
This is a major departure from the app-based UI, and it may just be optional when introduced so as not to confuse users.
Most people use the Apple Watch for quick access to data rather than to use apps, so a Widget-based UI that provides easy access to multiple data points seems like a superior option.
Multiple device pairing
According to Analyst941 (prior to his Twitter account being closed–see above for more information about that), Apple is looking to remove one of the biggest Apple Watch limitations: device syncing. As it stands, Apple Watches need to be paired to an iPhone and only one iPhone at a time. Analyst941, who has leaked accurate Apple information in the past, the feature will allow Apple Watches to "sync across multiple iOS/iPadOS/Mac devices, and will no longer be tied to one single iPhone." The leaker is uncertain whether it's a watchOS 10 feature or planned for a future release but we're keeping our fingers crossed that it's included in watchOS 10.
Miscellaneous changes
There are certain features Apple adds to its smartwatch each year as a matter of routine. watchOS 10 will almost certainly see the addition of new faces, for example, and there will be new complications for the faces we've already got. There's a good chance the Workout app will get a new routine or two. Sleep tracking will probably be tweaked a little more since it's still behind the equivalent feature on Fitbit.
None of these is big enough to headline a keynote, since they are expected. But small iterative improvements are still an important part of the value offered by Apple's free yearly updates.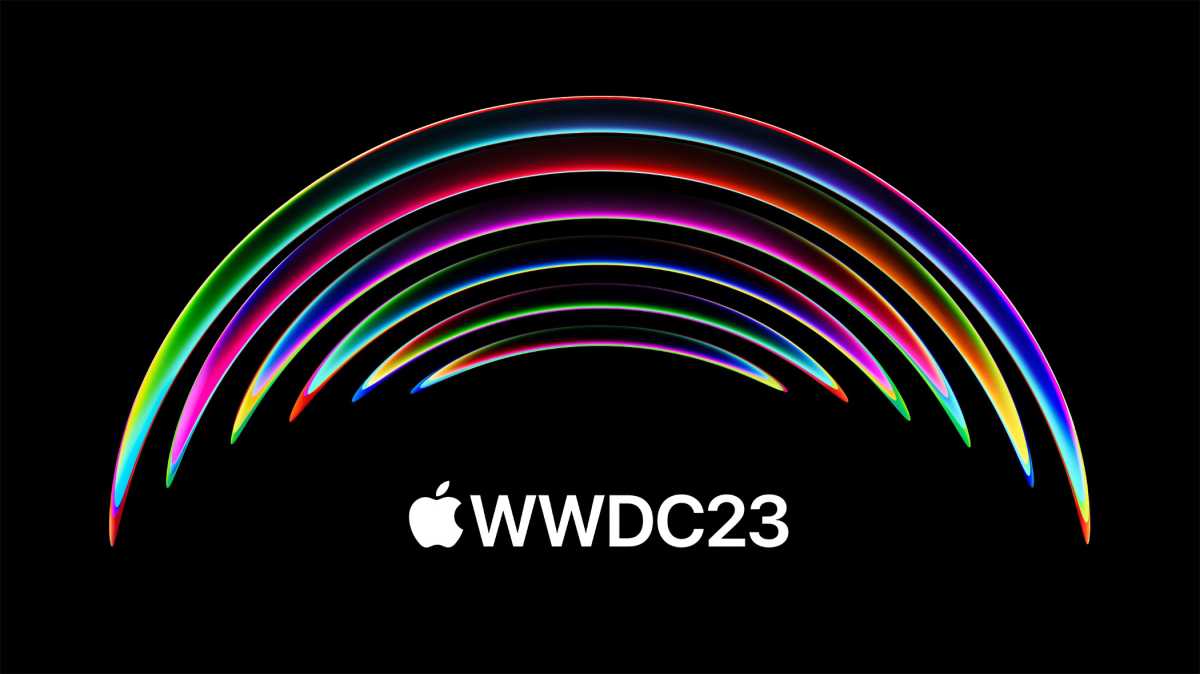 Apple
Further reading
With no spring event held earlier this year, WWDC 2023 should be a cracker of an event, with loads of major announcements expected.
On the software side, watchOS 10 will be accompanied by four other operating system updates, of which the most significant will probably be iOS 17 (which could see the arrival of sideloading on the iPhone for the first time) and macOS 14 for the Mac.
But there should be new hardware too. Apple would like to build the event around its long-awaited mixed-reality headset, the first in an entirely new ecosystem of products that could eventually surpass the iPhone in importance–although the word "could" is carrying a lot of weight for this troubled and often-delayed project.
There are also new Macs in the pipeline. There could be as many as three new MacBooks, including a new 15-inch MacBook Air, and Apple fans dare to hope the company will finally bring the Mac Pro into the realms of Apple silicon.