Not all iPod accessories are created equal—some emphasize whimsy and style over pure usefulness. To spice up your life with some fun, my colleague Dan Frakes and I picked an assortment of off-beat iPod add-ons for the "Hotter Stuff" feature in the June 2006 issue of Macworld . Our picks included:
Since there's never enough room to include all the iPod add-ons that bring smiles to our faces, here are a few accessories we would have included, if we had just a little more space.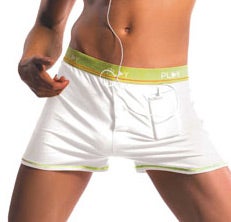 Play iBoxers: For those who can't bear to be without tunes for even a second, this underwear from Play Underwear provides a handy pocket for toting your iPod ($19-$22).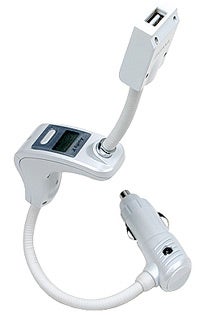 Digiana AudiaX iTube-101: It's safe to say that no FM transmitters and charger for the iPod can match the unusual design of the iTube-101 for iPod shuffle, with its dual flexible arms and contoured transmitter section ($45).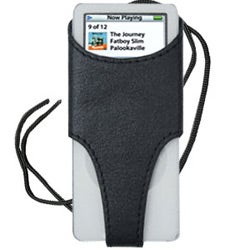 iPodStreet Black Thong: The leather Thong for the iPod nano doesn't provide much protection, but it will certainly start a conversation ($20).