Anyone can be a great cook if they have the right tools. But the cooking knives sold at department stores, pun intended, just don't cut it. Want to show Mom how much you really appreciate her this Mother's Day? Then this eight-piece knife set gift box, currently on sale, may be perfect. And if you purchase by May 3, you're guaranteed to receive it before the big day.
The Seido Japanese Master Chef Knife Set comes with eight premium quality knives in various lengths and styles to suit every type of need. Each is constructed using high-carbon steel, they feature ergonomic handles, and they have razor-sharp blades at a 15° angle so you'll get perfect cuts every time. Plus they come in an elegant gift box which makes them great for Mother's Day.
Look, your mom loves you, but she maybe doesn't want flowers for the umpteenth time. So think outside the box and get her something that she'll truly appreciate. And since you can get the Seido Japanese Master Chef Knife gift box on sale right now for $339 off the MSRP, you can get it without breaking the bank — Which is kind of a nice little present for you too.
Purchase the Seido Japanese Master Chef Knife Set for just $89.97, no coupon codes required, until May 14 at 11:59 pm. Order no later than May 3, however, if you want to get it in time for Mother's Day.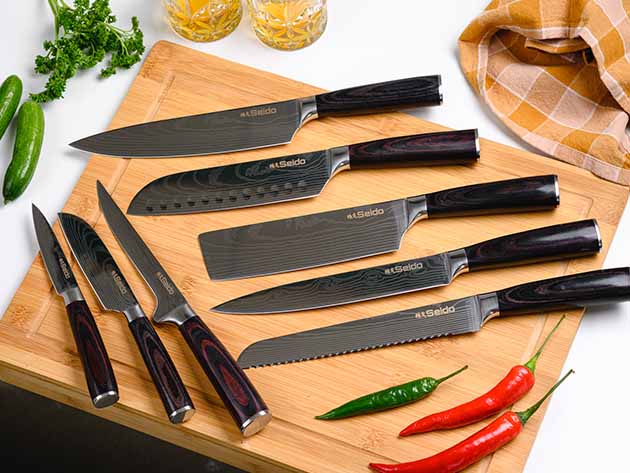 Seido™ Japanese Master Chef's Knife Set (8 Pieces with Gift Box) – $89.97
Prices subject to change.