Is Mom heading abroad for Mother's Day? If so, the tech wizards at Mymanu have the perfect gift to send her off with. Their CLIK S earbuds are a compact and classy way to bridge the language gap in countries around the world.
Pop these in and the earbuds deliver instant translation from 37 different languages. Pair them with the MyJuno app on your phone and you can get that speech transcribed for quick reading, then have your own replies translated back into text that can be shown to your new conversation partner. It's the kind of tech that won Mymanu an Innovation Award at the 2019 CES, and now it's available for globetrotters anywhere.
These CLIK S earbuds are priced down to $109.97 through May 14, but don't delay – buy by May 3 to have them delivered in time for Mother's Day.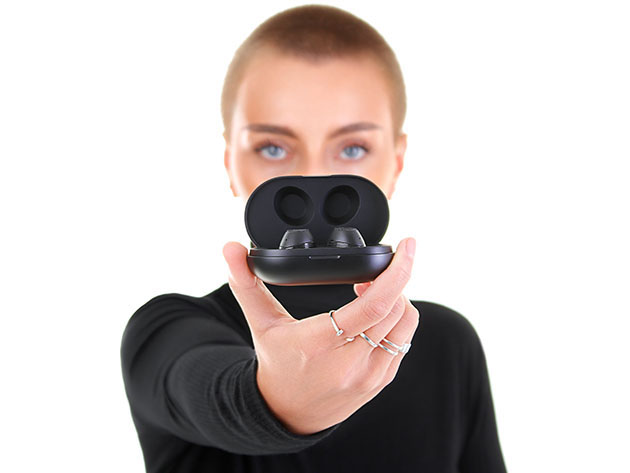 Mymanu CLIK S: Award-Winning Translation Earbuds – $109.97
Prices subject to change.