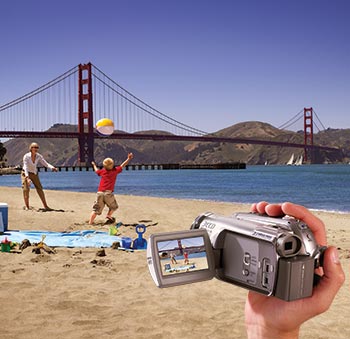 Photography by Peter Belanger.
Drama, laughter, mortal embarrassment—digital video lets you relive the special, and not so special, moments of your life with the mere press of a rewind button. And sharing digital video with other people is easy: you can burn it to a DVD, post it to your Web site, or turn it into a video podcast that they can download right to their iPods. The world is your screening room.
But before you can tap into your inner Spielberg, you need a video camera. To help you find the right one, I'll lead you through your list of options and explain which features make a difference and which you can live without. I'll also share a few surefire tricks for getting great video every time.