At long last, Final Cut Pro and Logic Pro have arrived for the iPad Pro (and a few other models with M1 and A12 chips, but they're clearly meant to be Pro apps). The timing is curious–less than a month before WWDC and some eight years after the iPad went Pro–but it's a welcome announcement that finally puts the iPad Pro on par with the Mac when it comes to professional audio/video work.
But they won't come cheap. For the first time, Apple is introducing a subscription model for Final Cut Pro and Logic Pro, which will run $4.99 a month or $49 a year apiece after a one-month free trial. You can't buy it outright even if you wanted to and it's doubtful Apple will ever offer a "lite" version for a flat fee. As the Mandalorian would say, "This is the way."
Of course, this isn't the first time Apple has offered a subscription to one of its products. It sells a variety of services (TV+, Music, iCloud+, etc.) as well as the Apple One bundles. But it has long been rumored to be exploring hardware and software subscriptions to boost recurring sales. A Final Cut Pro subscription was referenced in a trademark filing years ago, and a hardware subscription service for the iPhone and other devices has been reportedly in the works for more than a year. So this was inevitable if not obvious.
While the Final Cut Pro and Logic Pro subscriptions make perfect sense on the iPad Pro, where people are less willing to spend hundreds of dollars upfront on a single app, it's hard not to see the move as a sign of things to come.
Et tu, Mac?
For the time being, the Mac version will stay as a one-time payment. As it stands, the Mac version of Final Cut Pro is still available for $299.99 while Logic Pro costs $199.99, but those prices seem unlikely to last. The last major update to Final Cut Pro and Logic Pro came in October 2021, so they're due for updates, very possibly to version 11 later this year or early next. And I don't think anyone would be surprised if Apple switches to a subscription model.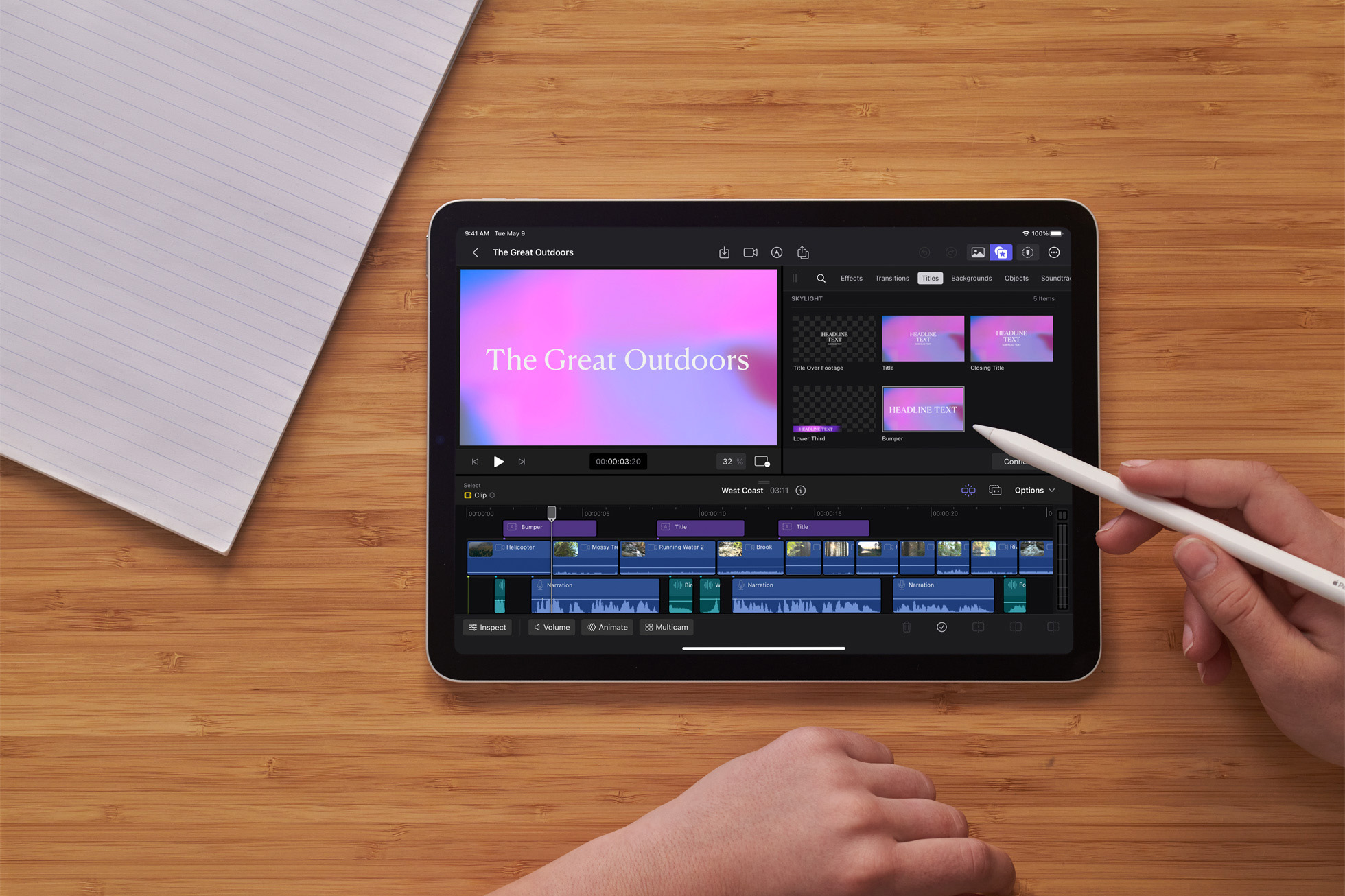 Apple
Based on the current prices, a subscription model for Final Cut Pro on the Mac will likely cost $9.99 a month or $99 a year, while Logic Pro will probably be a little cheaper, maybe $6.99 a month/$69.99 a year. That might not sound like terrible pricing, but consider that it's been 10 years since Apple has offered a paid update to either app. Based on the subscription terms above, someone who started using Final Cut Pro and Logic Pro in 2011 would by now have paid around $1,700 for the same software that in reality cost $498.98 to buy outright.
Granted, those terms are still cheaper and friendlier than the comparable Adobe apps, Premiere Pro and Audition, which each cost $31.49 a month with no commitment, $20.99 a month on an annual basis (with a cancellation fee equal to 50 percent of the remaining balance), or $239.88 per year. By comparison, Final Cut Pro and Logic Pro look like bargains, costing about 15 cents a day to use with the ability to cancel at any time.
But who's to say Apple's subscription model will only apply to these apps? Apple also sells MainStage ($29.99), Motion ($49.99), Compressor ($49.99), and Remote Desktop ($79.99), and previously offered in-app purchases for GarageBand. Then there's the iWork suite (Pages, Numbers, and Keynote), iMovie, Clips, Shazam, and even macOS itself. It wasn't all that long ago when Apple charged for all of those things. With low subscription rates, Apple could keep us paying forever if we want the best out of our devices. Instead of a $1,199 up-front cost, a future MacBook Air could cost $149.99 a month with Apple One and Final Cut Pro. Why else do you think Apple is getting into financial services?
Let's face it: Final Cut Pro and Logic Pro are trial balloons. If people balk at the costs, it's a relatively low-risk endeavor, especially since users have been making do without these apps on their tablets for years. But if they subscribe in droves—and I'm pretty certain they will—it won't be long before everything Apple sells, from the iPhone to the apps that run on it, will be a service.