When you rely on your phone, the last thing you need is a low battery warning before the day's out. Need a fast charging solution to keep your iPhone running from morning to night? Then check out the Speedy Mag Wireless Charger, on sale this week for over $79 off the MSRP.
The Speedy Mag, which is compatible with iPhone 12 and up, is a thin and lightweight wireless charger that goes anywhere. You just use the charger's built-in magnet and metal plate to secure it to your phone and you're done. It features a handy charge indicator, it offers safety tech to prevent overcharging, and it juices your phone really quickly too.
It's a must-have add-on for any iPhone owner, especially if you use it throughout the day for work. After all, it'd be pretty embarrassing to try to access a file on your cloud storage and then have your phone shut down while trying to show a document to an important client. And since you can get it this week on sale, it's cost-effective too.
Pick up the Speedy Mag Wireless Charger for iPhone 12 and up in either black, white, or blue for just $39.99.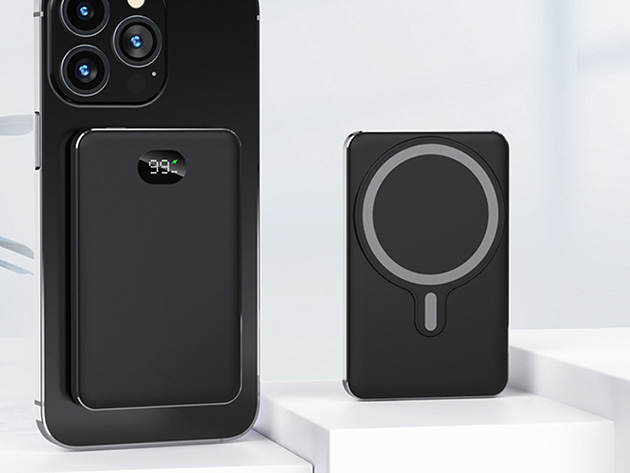 Speedy Mag Wireless Charger for iPhone (Black) – $39.99
Prices subject to change.