Our look at great gadgets and smart software continues, with gear from three distinct areas of the Mac universe. First, we look at hardware aimed at Mac gamers, followed by clothing designed with Mac users in mind. And because there's a whole wide world of gadgets out there, we look at electronica beyond the Mac that's sure to appeal to the geek in us all.
Gear for Gamers
None of these items will help you rack up high scores on the latest shoot-'em-up. But they'll certainly make your gaming experience a lot more pleasant.
Gear for less than $30: World of Warcraft Trading Card Game
Gear for $61 to $150: iCush EyeTV Hybrid
Gear for $151 to $300: Radeon X1900 XT upgrade kit
The worlds of massage and Mac gaming don't often intersect. But HoMedics, a maker of health-care and therapeutic products, has applied its massage-chair know-how to creating a game seat—a chair featuring built-in speakers and some subwoofer rumble.
But the iCush doesn't just make noise—it massages your back, too. Three settings let you configure the seat's massage motors; pressing an Audio Sync button will even sync them with music. The iCush accepts audio input from any source with a headphone jack, including a Mac or an iPod. You can use a wired remote to adjust intensity, speed, body-zone location, and volume control. And it's portable, with a built-in handle and storage pouches, so you can share the love with your fellow gamers.—PETER COHEN
iCush: $100; HoMedics
For people who find the graphics performance in their Mac Pros a little wanting, Apple offers a Radeon X1900 XT upgrade kit that should satisfy even the most demanding gamer. With twice the memory and about four times the memory bandwidth of the Nvidia GeForce 7300 GT that comes with the standard Mac Pro configuration, ATI's Radeon X1900 XT makes Quake 4 and Doom 3 run a lot faster. But Mac users don't live by frame rates alone—the Radeon's improved OpenGL performance also pays off if you're using Apple's Motion motion-graphics tool, Autodesk's Maya 3-D-animation tool, or any other applications that leverage OpenGL or OS X's Core Image technology. The Radeon X1900 XT has two dual-link DVI interfaces, giving it enough oomph to drive a pair of 30-inch Apple Cinema HD displays. And if you just move that GeForce 7300 GT card down a slot, your Mac Pro can have four simultaneously connected displays.—PC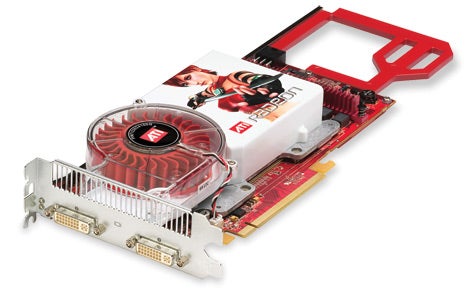 Radeon X1900 XT upgrade kit: $399; Apple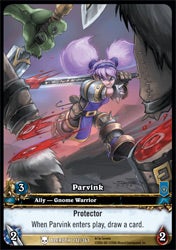 Upper Deck Entertainment has teamed up with Blizzard Entertainment to make the World of Warcraft Trading Card Game (think ), based on Blizzard's enormously popular online role-playing game. Just like the online World of Warcraft, the card game lets you control a hero of the world of Azeroth, go on quests with allies, kill monsters, and defeat opponents in mighty battles. Of course, booster packs that augment your hero's skills are available. Each starter deck contains 33 cards customized for each of World of Warcraft's nine character classes.—PC
World of Warcraft Trading Card Game: $15; Upper Deck Entertainment
When it comes to digital video recorders (DVRs), there isn't much Elgato's EyeTV Hybrid can't do—it lets you watch analog TV broadcast via cable or satellite, as well as digital terrestrial television broadcast over the air in your area. (And you get all this from a device that's barely larger than a pack of gum.) Thanks to the EyeTV software, you can rewind and fast-forward programs, record shows to your hard drive, export shows to an iPod, and use a built-in programming guide to find shows you want to watch. The EyeTV Hybrid even works with the Apple Remote, included with many Macs these days. "Interesting," you say. "But what does this have to do with gaming?" Well, if you want to use your Mac as a display with your favorite game console, the EyeTV Hybrid can help; it features composite-video and S-Video inputs with an included cable adapter. Best of all, this setup won't introduce lag time into your game play, unlike some other third-party DVRs I could name.—PC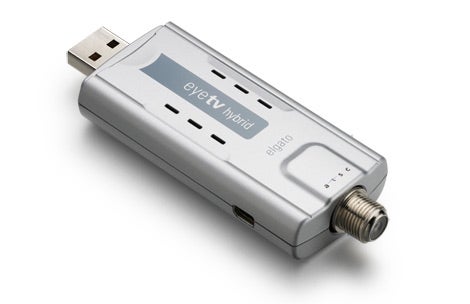 EyeTV Hybrid: $150; Elgato Systems
Gear for the Fashion-Conscious
Hardware, software—active wear? Hey, some users want to wear their love for the Mac somewhere other than on their sleeves. And they can do exactly that, with the following items:
Gear for less than $30: G4 Cube T-Shirt iPod Nano Uptown Clutch Sports Sensor+ PodWear
Gear for $61 to $150: Power Jacket
When Apple released the Power Mac G4 Cube, in August 2000, you embraced its elegant design, compact form factor, and powerful (for its time) performance. Unfortunately, you were just about the only one who did—Apple discontinued the Cube less than a year after its debut, and you mourned that loss as you would the loss a loved one. Thanks to RedLightRunner—your online source for Apple-themed T-shirts, posters, and knickknackery—you can pick up a retro G4 Cube T-shirt to show your everlasting devotion to the Cube, and to prove to all those doubters, once and for all, that you were right about this sleek desktop and that they were wrong.—PHILIP MICHAELS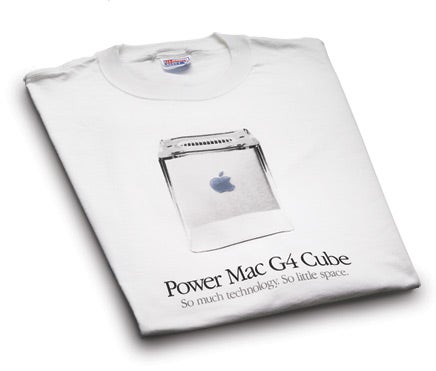 G4 Cube T-shirt: $30; RedLightRunner
iPod nano owners who appreciate sleek and streamlined silhouettes—and that pretty much covers all of them, I'd guess—will appreciate the look-and-feel of Pacific Design's iPod Nano Uptown Clutch. The accessory elegantly combines a strappy clutch wallet that lets you carry around the necessities—ID, credit cards, and cash—with a carrying case for your nano. There's even a mesh storage pouch to stash your earbuds and cables in. The Precious Pink model shown below blends nicely with one of the colors of the second-generation nanos; the Uptown Clutch is also available in Rich Brown, Jet Black, Sky Blue, and Cherry Red.—PM
iPod Nano Uptown Clutch: $30; Pacific Design
The $29 Nike + iPod Sport Kit is a great way to get real-time feedback during your workout, courtesy of a wireless sensor that slips neatly beneath a shoe's insole—as long as the shoe in question is a Nike+ shoe, a pair of which will set you back $85 to $110. But what if you prefer to run (or walk) in shoes not emblazoned with Nike's logo (and not bearing a Nike price tag)? Marware's Sportsuit Sensor+ is an elegant protective enclosure for sensors that don't have a Nike+ home. This fitted, water-resistant, Velcro-closure pouch slides easily under your shoelaces and wraps over the top of them, so you can secure the sensor for a long run. And the pouch is inexpensive enough that you can buy a handful—so you can easily share a sensor with loved ones or among your many pairs of kicks.—JEFF MERRON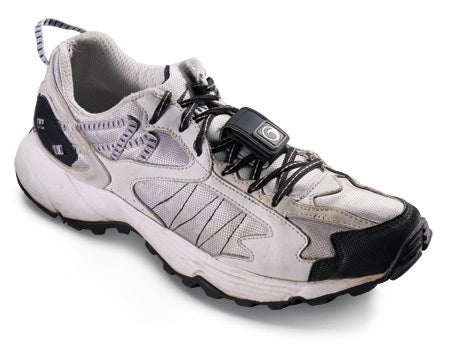 Sportsuit Sensor+: $10; Marware
In the ever-expanding world of "iPod-enabled" jackets, JanSport's new Power Jacket for men may be the best yet. Made of water-resistant soft-shell fabric and lined with fleece, the form-fitting but stretchy Power Jacket is perfect for active listeners. Your iPod fits in an internal pocket near the jacket's waist; a soft-button pad on the chest lets you control playback and volume. (Your headphones connect to a headphone minijack near the neck.) The controls are easy to use, and the jacket—available in green, gray, and black—is comfortable and attractive—what more could you want?—DAN FRAKES
Power Jacket: $150; JanSport
When you're working out at the gym while enjoying the strains of your favorite playlist, the last thing you want to happen is to get tangled up in your headphone cables. Malachi and Company's PodWear shirts offer a unique solution: a small pouch at the bottom holds your iPod nano or shuffle, while loops on the shoulder and side keep the cables snug against your body. You have easy access to your player while the shirt prevents the cords from getting caught on arms, hands, and equipment. (Larger iPods fit in the pouch, but their weight pulls the shirt down a bit too much.) Lightweight, form-fitting, and quick-drying, PodWear shirts are also very comfortable—like the iPod, they're a great addition to a workout routine.—DF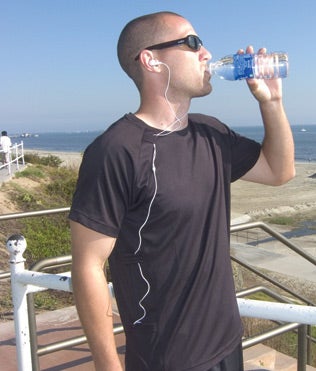 PodWear $28; Malachi and Company
Gear for Geeks
Geeks like electronic gadgetry? Who would have guessed that? And they can satisfy their gewgaw jones at a range of prices:
Anyone who has ever fumbled through a wallet while trying to find the right bills in a dark bar or cab has probably thought, "Man, if only my wallet came equipped with a glowing beam of light, I could actually see what I was doing." Enter Walit, made by Jomoke and available from several online retailers including Gadgetstorm.com. This sleek leather billfold contains an electroluminescent strip that illuminates even the most stygian evening. And to preserve the replaceable watch batteries that power the Walit, the light goes off when you fasten the Walit's snap. Your walking-around money has never looked brighter.—DAN MOREN
Walit: £15; Jomoke
Don't think of Smith Micro Software's Aquazone as just a screen saver—think of it as a fish saver. After all, real fish require care and feeding. Aquazone lets you enjoy the perks of aquatic companionship with none of the responsibilities, saving countless fishy lives. Both versions of Aquazone—the Bass Edition and a Seven Seas Deluxe offering that has sharks, sea turtles, and jellyfish swimming among tropical fish—work as either screen savers or stand-alone apps. There's a staggering amount of customization available, from dozens of different varieties of fish to a score of different aquarium backdrops; you can even provide your own background image. A "fish-cam" lets you follow your finny friends as they swim around the simulated tank. And if you still want to fulfill some of the responsibilities of fish ownership, Aquazone has a feeding feature, too, for virtually nurturing your undersea charges.—DM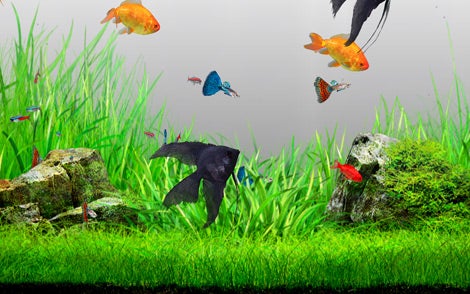 Aquazone: Bass Edition, $20; Seven Seas Deluxe, $25; Smith Micro Software
Many household devices promise to make your life easier; few actually deliver. But iRobot's Scooba Floor Washing Robot may actually fall into that select group. Fill the robot with a special cleaning solution (or white vinegar and water) and push a button, and about an hour later, your kitchen floor will be vacuumed, scrubbed clean, and dried. (And in the process, Scooba provides entertainment for cats and small children.) True, the machine can't handle heavy vacuuming, and you do have to rinse it out when the work is done. But if the alternative is not cleaning your floors frequently, that's a small price to pay for freedom from squalor. Scooba works on tile, vinyl, linoleum, marble, and sealed hardwood floors. While it has a $400 price tag, you can usually find it for $100 less online.—SCHOLLE SAWYER MCFARLAND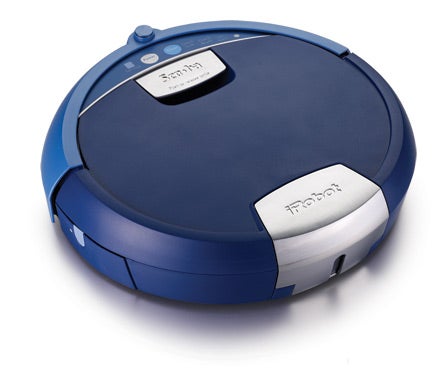 Scooba Floor Washing Robot: $400; iRobot
Need a gift for someone who has everything? How about a new life—as a natural redhead this time around, or perhaps as a raccoon-person hybrid? In the digital world Second Life, more than 750,000 users from around the globe come together, in avatar form, to attend parties and concerts (Suzanne Vega was one recent act), accumulate land, play first-person-shooter games, and engage in other virtual activities. Sure, your hard-to-buy-for friends could download the dedicated OS X application and use a free basic account, but you know they'd rather wander this vast 3-D landscape with some Linden dollars—thanks to a generous gift certificate—in their virtual pockets. Parents may be reassured to know that there's also a Teen Second Life (with a PG-rated code of conduct) limited to kids 13 to 17.—SSM
Second Life: annual premium membership, $72; Second Life
Communicating with other people is hard enough under the best of circumstances—doing it while you're traveling down a highway, at 55 mph and with only a few distinctive hand gestures at your disposal, is darn near impossible. Thankfully, modern technology has blessed us with the License Plate Flash Frame, from Smart Planet. Available through online resellers such as Perpetual Kid, this frame connects to your car's electrical system, allowing you to express up to 120 characters of your very deep thoughts on a lighted, scrolling message display. An included remote lets you enter and save five separate messages. And although, for many users, the temptation will be to flash evaluations of their fellow motorists' driving skills, I like to think that five pro-Mac messages and a well-placed Apple logo sticker will allow you to take your Mac advocacy to the open road.—PM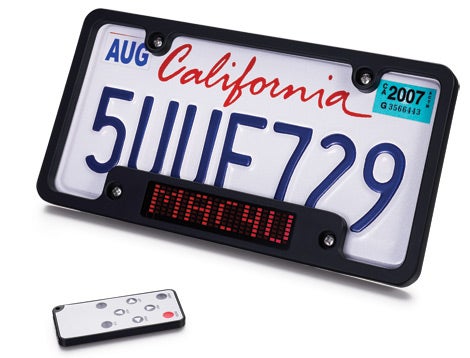 License Plate Flash Frame $50; Perpetual Kid
Tired of being tired? The problem may be that you regularly wake up right smack in the middle of a deep-sleep cycle. The wristwatch-like SleepTracker uses a motion sensor to observe and learn your sleep cycles while you sleep. You tell the SleepTracker the approximate time you want to wake up, and it will sound the alarm—within half an hour or so, when you're least likely to be in the middle of a sleep cycle. Waking up will be easier, and you'll feel more rested. But the SleepTracker isn't just for sleeping at home; it's also useful for getting a good night's sleep when you're traveling in a different time zone. And when you're not sleeping, it works as a standard wristwatch.—DF
SleepTracker: $149; Innovative Sleep Solutions
You're in motion all day. If you've ever wondered exactly how you move during the course of a day, Onset Computer's Hobo Pendant G Logger will help you find out. It logs movement in all three axes. You can throw it in your backpack or pocket before you go for a bike ride or go windsailing—water isn't a concern, since the Logger is waterproof. And when it's time to upload the data to your computer, don't worry about Mac compatibility—the accompanying software was built on the Mac. The data you've collected on your travels gets converted into easy-to-read graphs. It's the ideal gadget for the scientifically minded—Onset says the device is industry-grade—or anyone who's simply curious about the way he or she moves.—DERIK DELONG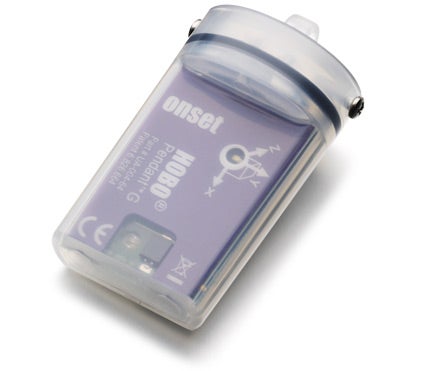 Hobo Pendant G Logger: Logger, $69; kit with Logger, USB adapter, and software, $99; Onset Computer
What to get the Mac user who'd rather learn about the ins and outs of OS X than read about the latest Mac news and rumors? Mac OS X Internals , by Amit Singh (Addison-Wesley, 2006). Whereas most Mac books give you an overview of OS X's interface, along with tips and tricks for using your Mac, Singh exposes the guts of OS X, in all their glory—including how everything works together to produce the operating system Mac users know and love. This is a truly comprehensive book for learning about OS X, and there's lots of information here you won't find anywhere else—at least not in such a readable format.—DF
Mac OS X Internals : $65; Mac OS X Internals: The Book
[ Photography by Peter Belanger ]
Note: When you purchase something after clicking links in our articles, we may earn a small commission. Read our affiliate link policy for more details.