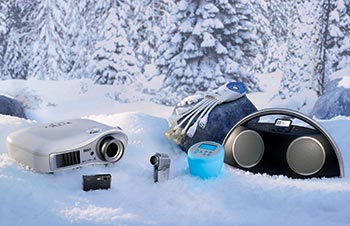 Photography by Peter Belanger
The mercury's dropping, the days are shorter, and the chill in the air has a little more bite to it. If the arrival of winter has got you down, take comfort in the fact that there's still one thing cooler than the weather—all the great hardware, software, and other Mac paraphernalia that's available to you.
Our editors and experts have been scouring the Mac landscape, searching for eye-catching Mac gadgetry that will simplify your life, improve your computing experience, or just bring a smile to your face. The result: 52 products in 11 categories, at prices for any budget. From mobile users to families, from gamers to geeks, there's something here for everyone—whether you're trying to find the perfect gift for the Mac user in your life or adding to your own collection of gear.
Once you've had a chance to check out the assembled hardware, software, services, and other goods, we're sure you'll reach the same conclusion we did: Things are about to heat up around here.