If you're a pessimist, 2006 might have looked like a bleak year for Mac gaming. There were few major releases, even before the transition to Intel processors added more items to game developers' to-do lists. Important game makers cut back on their offerings during the year. And the biggest thing to hit Mac gaming was the ability to install and run Windows on Intel-based Macs—unfortunately, however, the programs that allowed this weren't really ready to handle the graphics- and sound-intensive games that PC users take for granted.
But if you're an optimist, 2006 set the stage for great things to come in Mac games. The aforementioned software for running Windows on the Mac—Apple's Boot Camp, Parallels' Desktop, CodeWeavers' CrossOver, and TransGaming's Cider—promises to ultimately put Mac gamers on a level playing field with their PC-using counterparts. And while big-name games may have been in short supply, many smaller developers released great new offerings.
So where does that leave us? Ready to fling open the doors of Macworld' s beloved Game Hall of Fame, in Pittsfield, Massachusetts, and induct a new batch of honorees. From flesh-eating zombies to arcade throwbacks to gorgeous games that take full advantage of the Mac's graphic capabilities, our latest Hall of Famers are creative, unique, and fun enough to win over even the most pessimistic gamer.
Best bang for the buck
Avernum 4: ; $25; Spiderweb Software
What It Is: An old-school role-playing game from a master of the form.
Who It's For: Anyone who played D&D back in the day—or still does.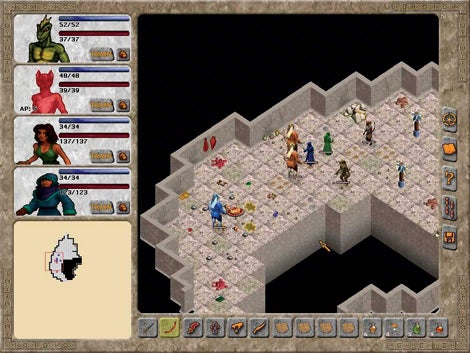 Why It's a Hall of Famer: Spiderweb's games aren't the flashiest RPGs in the world, but you can't beat Avernum's incredible depth and breadth of storytelling—there are hundreds of side missions you can undertake, as well as major quests. Wringing the most out of Avernum 4 will take you weeks, if not months. The game is also incredibly scalable, working on Mac operating systems as far back as OS 8.1—just awesome if you have an aging system on which you'd given up being able to play games at all.
Best trip back in time
Call of Duty 2: ; $50; Aspyr Media
What It Is: A World War II-era first-person shooter.
Who It's For: Anyone who dreams of giving the Axis powers what for.
Why It's a Hall of Famer: Few World War II-era fighting games can match Call of Duty 2's gritty, realistic depiction of in-the-mud World War II combat for Allied soldiers fighting on different fronts. Unlike many FPS games, it has no health packs—if you're winged by a bullet, you have to find cover and hide until you can catch your breath. And lifelike artificial intelligence, top-notch voice acting, and dynamic weather conditions make this an eerily real fighting game.
Best way to play console games on the Mac
EyeTV EZ: ; $150; Elgato Systems
What It Is: A box that lets you connect a video-game system, or a cable or satellite TV signal, to your Mac.
Who It's For: People who want to play console games on something other than TV.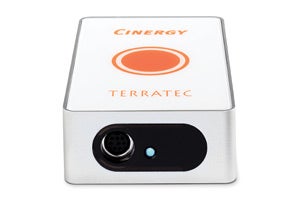 Why It's a Hall of Famer: Unlike other DVR interfaces, the EyeTV EZ doesn't encode video in MPEG before sending it to the Mac. So there isn't any appreciable lag between the time something happens on the video-game console and when it appears on your screen. That means you can hook up a PlayStation, an Xbox, or another system to the EyeTV EZ through an S-Video or a composite-video connection (or just use a switch box) and play any game you want, using your Mac's display instead of a TV. That's terrific if space is tight, or if you just want to see what Donkey Kong Country looks like on a 30-inch Apple Cinema HD Display.
Best guilty pleasure
Jets'n'Guns: ; $20; Rake In Grass
What It Is: A side-scrolling 2-D action game that has roots in the 1980s, all the way down to its metal soundtrack.
Who It's For: Anyone who has played Gradius, Choplifter, or a similar game while rocking out to full-blast Judas Priest on a Walkman.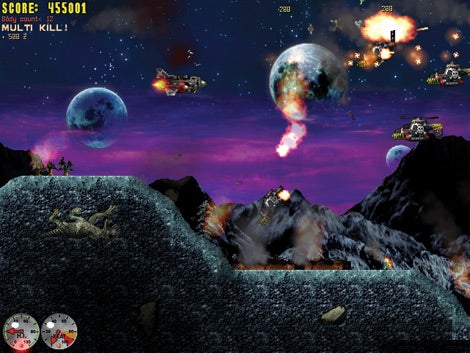 Why It's a Hall of Famer: The simple, kitschy appeal of the golden age of video games and game consoles will never go out of style. And it's not hard to understand why, when you need 15 buttons and double-jointed coordination to play something on an Xbox 360 with any degree of skill. The title of this game tells you all you need to know: there are plenty of both jets and guns in this game that mixes 1940s fighter and bomber designs and a sci-fi setting. In Jets'n'Guns, you make your way across alien landscapes, blasting anything that moves, collecting cash and power-ups as they fall from the sky, and hot-rodding between levels. The hour-long metal soundtrack from European metal band Machinae Supremacy is the icing on the cake. Two devil horns up for this retro masterpiece.
Best motivation for upgrading your video card
Quake 4: ; $50; Aspyr Media
What It Is: The sequel to the legendary shooter Quake 2 (yes, that's Quake 2 ).
Who It's For: Hard-core gamers looking for cutting-edge FPS play.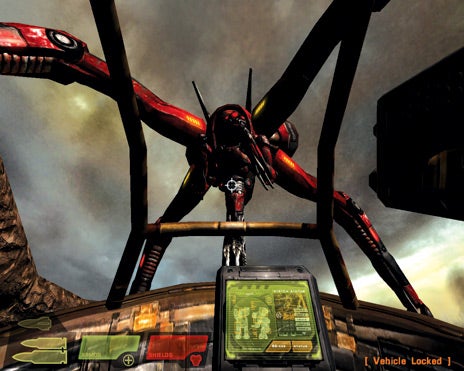 Why It's a Hall of Famer: This game pushes you and your Mac's hardware to the limit as you pick up where the story in Quake 2 left off—on the surface of the Strogg home world, fight-ing back an alien menace that threatens all of mankind. The game looks absolutely incredible, with detailed graphics and special effects that will tax even the hardiest Mac Pro. In fact, Quake 4 is a good excuse to spend the extra $250 on a Radeon X1900 XT graphics card —assuming you haven't already.
Best reason to load up on AA batteries
PC Con Wireless: ; $30; Mad Catz
What It Is: A Mac-compatible, wireless (radio frequency) game pad.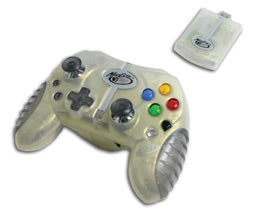 Who It's For: Gamers longing for a game controller that doesn't add more wiry clutter to a desk.
Why It's a Hall of Famer: Mad Catz took a proven design—Microsoft's Controller S layout from the Xbox—and adapted it to play on both Macs and PCs. Say what you want about Microsoft and the Xbox, but the Controller S is a superb game pad, so Mad Catz couldn't have picked a better source from which to crib. Twin thumbsticks, triggers, a directional pad, and tons of buttons make this a versatile and excellent input device for Mac games that actually support controllers using Apple's HID Manager software. (And for games that don't, you can always add a third-party application like USB Overdrive for another $20 or so.)
Best Return from the Dead
Quinn: ; free; Simon Härtel
What It Is: A networkable Tetris clone that won't cost you a penny.
Who It's For: Anyone who likes falling-block games and wants to play against other people online.
Why It's a Hall of Famer: Earlier this year, it looked as though we'd seen the last of Quinn, an Aqua-licious Tetris-style falling-blocks game with Bonjour networking and support for custom pieces and backgrounds. The Tetris Company threatened legal action, and the game had to be taken offline for a while. But thanks to help from technology-rights advocacy group Electronic Frontier Foundation and others, Quinn is back and better than ever.
Best Excuse for Eating Brains
Stubbs the Zombie: ; $50; Aspyr Media
What It Is: Zombies are terrorizing this innocuous town, but instead of saving the townsfolk, you're the big zombie on campus.
Who It's For: Anyone who has rooted for the bad guys in Dawn of the Dead and Resident Evil.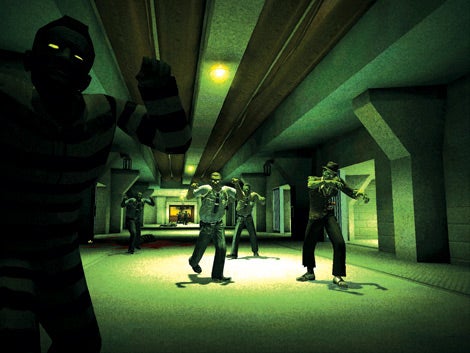 Why It's a Hall of Famer: Stubbs developer Wideload Games—which was founded by former members of Bungie—reminded us why we liked Bungie's games so much, with this game and its surplus of slapstick (like flatulence bombs that incapacitate everyone nearby). Stubbs doesn't take too long to complete, but the game makes up for this with plenty of blood-soaked fun. What's more, Stubbs boasts one of the best soundtracks of the year, with covers of 1950s pop tunes by alternative bands like Cake and the Dandy Warhols.
Best Brain-Busting Puzzle
TubeTwist: ; $20; GarageGames
What It Is: A puzzle game in which you have to build contraptions made of tubes.
Who It's For: Anyone looking for a cerebral game that's also supermodel-pretty.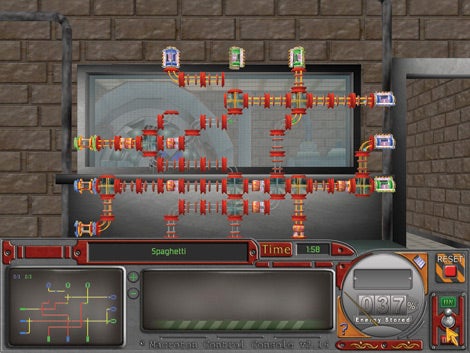 Why It's a Hall of Famer: Kinetic puzzle games can be really fun, especially when they look this great. You're on the trail of Professor Jaymour—discoverer of a large, globular energy form known as the Macroton—who has gone missing across time. To find her, you must reconstruct her Rube Goldberg-esque tubular machines, which guide Macrotons into reactor tubes. Eighty levels will keep you quite busy in TubeTwist, which uses OpenGL 3-D graphics to their fullest.
Best Game Worth Waiting for
WingNuts 2: Raina's Revenge: ; $30; Freeverse Software
What It Is: The long-awaited sequel to a game that came out five years ago.
Who It's For: Anyone who fondly remembers the arcade-game classic Time Pilot.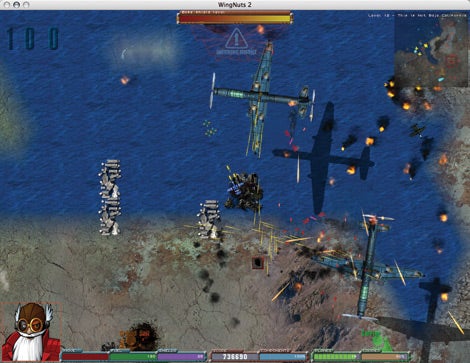 Why It's a Hall of Famer: Take Freeverse's offbeat sense of humor and mix it with healthy heapings of arcade-style fun. Sprinkle with liberal amounts of beautiful graphics effects—such as smoke and particle explosions, and little airplane pieces that fall and splash into the water far below—and add a level editor that gives you all the tools you need to make your very own add-ons. It's the recipe for WingNuts 2 —and tons of fun.
[ Peter Cohen writes Macworld.com's Game Room blog; he has been covering the Mac game market since 1994—long before Warcraft had its own world. ]