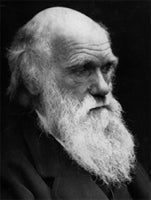 So, here's a question for the guys out there (sorry, ladies). As you can see by the postage-stamp size picture on the bio page, I'm sporting the wilderness man look at present. Over the past several years, I've gone back and forth between being clean-shaven, goateed, and bearded, and I've had my beard for, oh, close to two years now.
The key, as far as beards are concerned, is trimming . Nothing says "Unabomber" faster than a scraggly mess all over your mug. At the moment, I have a cheapo battery-powered Conair trimmer, with a bunch of little plastic attachments. It's okay, but as a gadget freak, I feel that I need something newer and more practical, and—I'll admit it— shinier . What say you, my bearded compatriots? Any recommendations? Shall I retreat to the land of baby smooth cheeks and a Gillette Fusion? Or should I just go au natural , and rock this beard Darwin style?
Note: When you purchase something after clicking links in our articles, we may earn a small commission. Read our affiliate link policy for more details.