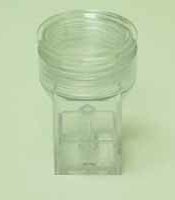 I'm not exactly sure how I know I need an Egg Cuber, but I'm pretty sure that I do. For one thing, it's only $3. For another, it has the perfect name. I mean, come on: this sucker cubes eggs like nobody's business.
And when I brought up that page, it suggested I might also enjoy this 3-in-1 egg slicer. Why, thank you, I would enjoy having my eggs evenly sliced. How do they know these things? Must be magic.
Great, now I'm craving eggs.
[via Shiny Shiny ]