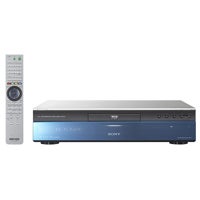 We brought you word of the delay of Pioneer's Blu-Ray player this past week, now news comes that the mothership itself, Sony, purveyor of the whole Blu-Ray standard, will also be delaying their own player. The BDP-S1 was supposed to appear around the same time as Blu-Ray titles started hitting the market at the end of this month. Instead, the next gen player will see release around August 15th (closer to when Pioneer's player will be coming out), though its price stays at the $1000 bar.
That means, however, that the only choice for consumers at the launch of the Blu-Ray discs will be Samsung's forthcoming BD-P1000 (also priced at approximately $1000), which should be seeing the light of day on the 25th of this month.
I have to admit, I'm kind of surprised that Sony had to delay their player, and I wonder what the rationale behind it was? Seems like it would be a pretty bad PR message to send in the long-running fight with HD DVD. Then again, perhaps Sony was merely pushing too hard too fast. We'll have to wait and see if the first Blu-Ray players suffer any of the same glitches that the early HD DVD decks have shown.
[via Gizmodo ]