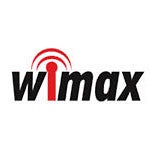 The IEEE, official winner of the "acronym most fun to pretend its a word" contest, may not have yet approved the next generation of local wireless networking, but that doesn't mean they're not hard at work on other sorts of wireless technologies. Wi-Fi's big brother, WiMax, has just received a bump to the ol' standard in the form of increased throughput.
And they're not dumb: they're raising the speeds to 1 Gbps and mandating backwards compatibility with existing WiMax radios. In the time-honored tradition of the alphanumeric jumble, this flavor is being called 802.16m. That's right: it's delicious 'M' WiMax.
As if that wasn't enough, IEEE says that 'M' will meet the International Telecommunication Union's standards for the 4G wireless standards (that's what we get once we pass 3G, natch). The date for 'M' is hovering in 2009, but with that whole 802.11n thing still on the plate, that could probably change. And given that the deployment of even non-M WiMax gear is still pretty sparse, I wouldn't delay any purchases.
[via Engadget ]