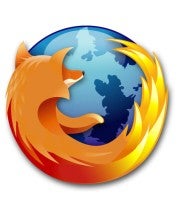 We're fans of the Firefox browser here at Gadgetbox HQ. If only our overlords would let us use it instead of Internet Explorer 5.1—the horror…the horror. While it usually plays second fiddle to Safari on my Macs, it's the primo go-to browser for PCs. While I haven't yet updated to 2.0 (I'm waiting for the official release, which should be appearing soon), I'm impressed to see that the development team is already soliciting ideas for the 3.0 release.
Better yet, they've made this brainstorming process available to any user via a wiki on the Mozilla site. The list is pretty long at this point, covering everything from the browser's appearance to its compatibility to a proposal for a slimmed down version of Firefox for people who really just want the basic functionality.
Got a good idea for the next version of Firefox? Add your two cents to the discussion. And if you'd like to support our idea that the next version of Firefox should feature both more prominent fire and foxes (sorely lacking in v1.5), well, we'd appreciate it.
[via Ars Technica ]