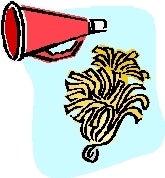 Nintendo's got a great spokesperson: in the form of a Microsoft executive. Peter Moore, VP at Microsoft's Game Studios, told Reuters that people are going to take the money that they would have spent on a PS3 ($599) to purchase two game machines: the Wii and the Xbox 360. He then goes on to tout the Wii as being competitively priced (at least, he assumes it will be), while offering an innovative design and great games like Mario and Zelda. Moore wonders who's going to spend $600 on one game machine when they can buy two. But here's my question: Why spend $1,000 on a Blu-ray drive in June when you can get one built into a PS3 in November? I'm just sayin'…
Dan's Thoughts: As the old adage goes, the enemy of my enemy is my friend. Microsoft probably doesn't feel that it has anything to fear from Nintendo, which is true in some ways. Nintendo is—pardon the expression—playing a different game than its competitors, focusing on gameplay instead of the arms race of graphics. If MS can use Nintendo as a weapon against Sony, all to the better for the Xbox 360. We'll see how it pans out.
Note: When you purchase something after clicking links in our articles, we may earn a small commission. Read our affiliate link policy for more details.