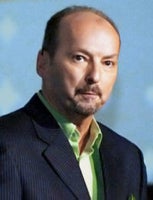 Peter " I wanna Wii " Moore, head of Microsoft's Interactive Entertainment Business (read: Xbox) division, claimed in an interview with Larry "Major Nelson" Hryb that comments he made about the Xbox 360's backwards compatibility (or lack thereof) were taken out of context.
"I want to be clear that my comments were not about nobody cares – of course we care, and we're going to continue to try and get as close as we can to our stated target of every Xbox game being backcompat to the 360, and I'm hopeful we get there."
The Xbox 360 was blasted early on, as Microsoft announced that there would not be 100% backwards compatibility with original Xbox games. Shortly after Moore's statement hit the news sites, it was followed by
a list of 27 new original Xbox games
that will become playable on the Xbox 360, including Doom 3, Lego Star Wars, and Star Wars Battlefront.
Part of the reason the PlayStation 2 continues to enjoy such immense popularity is the huge catalog of games available for both it, and the PlayStation (with which it had full backwards compatibility). Early information on the 360 seemed to suggest that it would only be the most popular original Xbox titles that would be guaranteed backwards compatibility, but it seems now that they're planning on adding as many as they can. Smart move, Microsoft.