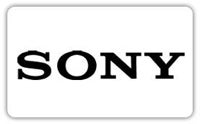 We know that Sony hasn't had the best year. Between the PlayStation 3 problems, Blu-Ray player delays and exploding batteries, they've been beset with problems.
Turns out all these troubles have had a rather major effect on Sony's bottom line this past quarter. Their profits dropped 94% since the same quarter last year. The culprits for the lowered profits were the recall of 9.6 million laptop batteries and increased research and development costs for the PlayStation 3. Sales for the PlayStation 2 and PSP were basically flat, and video game revenue dropped 21%.
Can Blu-Ray and the PlayStation 3 turn Sony's fortunes around? Then again, if those two technologies fail, will they drop Sony even further into the hole?
[via Joystiq ]