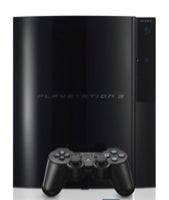 Sony, I'd really like to believe you when you say you've got all the manufacturing kinks out of the PlayStation 3, and that you'll be shipping a million units before the end of the year, but I've just been hurt too many times in the past. I need some time.
So far, you've reportedly sold just shy of 200,000 units, which is a mere fifth of what you're predicting. And now you say you can move four times that in the next month, which works out to roughly 200,000 units a week.
I'm not just certain I can trust you, Sony. You'll say anything to get into my wallet with your sweet, sweet Blu-Ray loving. And if I do break down, how will I ever be able to look at myself in the mirror every morning? Hm?
[via Engadget ]