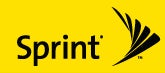 Ah Sprint and Motorola: I knew someday you crazy kids would hook up. While the network with the black trenchcoat guy has long had access to—I'll say it—Motorola's chunkier phones, the slim thin lines of the ever-popular RAZR have eluded its grasp, whilst going to Verizon, Cingular, T-Mobile, and pretty much any other cellphone network.
Until now. Sprint's finally signed a deal that will bring the RAZR to its lineup of phones, and hopefully raise the company's flagging profits.
But, I mean, come on, one phone does not a line-up make. Right?
Some analysts attributed Sprint's disappointing quarterly growth to the fact that it did not sell phones from the Razr lineup.
Well, okay, maybe. Still, I find that a little sad. Under the deal, Sprint will sell not only the RAZR but also Motorola's new
Q smartphone
and the SLVR (the RAZR's candy bar equivalent). Once you can get a RAZR from any of the major providers, one hopes they'll finally concentrate again on distinguishing themselves by providing
better service
.