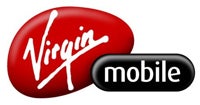 I had thought advertising might finally die out as a business model, but with the success of the Internet, it seems to have just intensified. We have streaming video content supported by ads, text content supported by ads, and, of course, the daddy of all advertising: Google. But can you do something useful with advertising? Like, say, use it to pay for your cellphone bill.
Why, yes, you can, thanks to Virgin Mobile. The company's new SugarMama service (you have to admit, they don't shy away from the bizarre names over in the UK) allows you to watch web commercials for free airtime on their Virgin Mobile service. A 30-second commercial will net you a minute of airtime; but don't think you can just stream a bunch of them: you'll have to answer questions to prove you were paying attention. The program launches on June 14th.
Virgin Mobile's pay-as-you-go service is surprisingly good. I bought my parents one for their first phone a couple years ago, and they got a new phone this past Christmas. Overall, I think they're pretty happy with the service; for as little as they use the phone, it works out to about $8/month, which is far cheaper than any of the competing pay-as-you-go services. I'm not sure I'll be telling my mother to watch 30-second ads to offset her $8, though.
[via Gizmodo ]