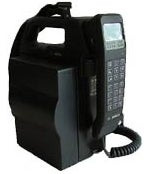 The '80s were great. Really. I mean, from what I remember of them, they were a time of pop music, leg warmers, and, oh yeah, constant embarrassment . Which is why it's much fun to relive them, especially via their iconic gadgets.
Fosfor Gadgets runs down a comparison of the gadgets we have today versus the ones of yesteryear. Sometimes we forget how mind-blowing it really is that you can store 25,000 5.25″ floppy disks on an 8GB flash card that's a minute fraction of the size. Or that a typical "mobile" phone from the late '80s weighed in at the equivalent of 54 of today's Motorola RAZRs.
Personally, I enjoyed the side-by-side shots of Activision's "Tennis" for the Atari and Top Spin 2 for the XBOX 360. Though given the option, I might still while away the day playing the Atari version. Then again, I'm just crazy like that.
[via Slashdot ]