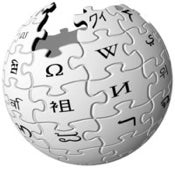 The New York Times is running a front-page article today on web encyclopedia Wikipedia's efforts at dialing down its "anyone can edit" policy. While some see this as the great strength of the site, others see it as a tool for turning Wikipedia into a biased information source. Last fall, former Kennedy administration official John Seigenthaler, Jr. wrote a scathing editorial in USA Today , after having discovered that his own Wikipedia biography suggested that he had been involved in the assassinations of both John and Robert Kennedy.
In response to the wave of negative publicity resulting from Seigenthaler's editorial, Wikipedia founder Jimmy Wales introduced new measures designed to prevent such incidents, including a four-day waiting period before editing possibly contentious articles. Of course, while there are those who are in favor of increased restrictions, others clamor that it disrupts the whole point of the collaborative encyclopedia: tapping into the world's consciousness.
"As Wikipedia has tried to improve its quality, it's beginning to look more and more like an editorial structure," said Nicholas Carr, a technology writer who recently criticized Wikipedia on his blog. "To say that great work can be created by an army of amateurs with very little control is a distortion of what Wikipedia really is."
For my part, I still use Wikipedia to look up information, and while I certainly wouldn't cite it in any serious work, I do find it a good jumping-off point for topics I don't know anything about. I'm always sure to take things there with a grain of salt, since you often don't know who's doing the writing. Could be
me
, for heaven's sake.