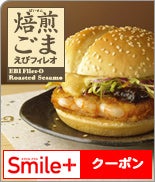 McDonalds really doesn't understand its Japanese customers. They endlessly trying to sell oversize pieces of cheap meat to them. As if that wasn't bad enough, they are now giving out MP3 players with a trojan that logs login data.
F-Secure couldn't verify it, but some reports are indicating that simply plugging the player into your computer was sufficient for infection. That is not a tasty treat. I'm still looking for a picture of this player. Does it look like a Happy Meal?
Note: When you purchase something after clicking links in our articles, we may earn a small commission. Read our affiliate link policy for more details.