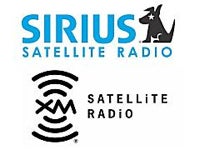 The two giants of satellite radio have announced a love match: XM and Sirius will combine in a deal worth around $13 million. Neither company is buying the other; rather it's "a merger of equals" where the final breakdown of stockholders will be roughly half from each company. XM chairman Gary Parsons will retain that post for the new company while Sirius CEO Mel Karmazin will take the chief executive position.
But are consumers the real winners here? The deal still faces regulatory hurdles, including a FCC that has previously stated its opposition to such a consolidation. Given, however, that satellite radio is positioned against media such as conventional radio, HD radio, Internet radio, and of course, MP3 players and CDs, and that both companies have had significant trouble posting profits, the FCC may change its tune.
My father is an XM subscriber, and while I can't say that he'll be chomping at the bit to get access to Howard Stern, the broadened lineup of sports programming will certainly appeal to him. No closing date for the merger has been announced yet.