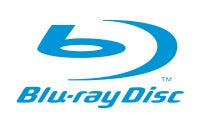 We mentioned back when the first release of software to backup your HD-DVD came out—there was some dispute over just how cracked that was, but as the first pirated HD DVD movie has since showed up, it seems that it was legitimate enough .
But while the Blu-Ray camp might have been laughing, feeling secure in their own copy protection scheme, those of us who know the real truth—that it's pretty much impossible to create an uncrackable system—were sure it was only a matter of time.
So I'm hardly surprised that Blu-Ray has been reported as cracked —by the same person who reputedly cracked HD DVD, too. BackupBluray is provided for the stated purpose of being able to backup your Blu-ray discs onto your computer. Like BackupHDDVD, this first version only works with version whose keys are known, but full decryption is supposedly forthcoming. Let this be a message to you, content providers, people want their media unencumbered, okay?