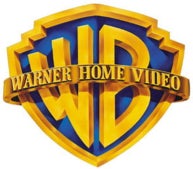 Used to be movie studios hated peer-to-peer file-sharing services. But times, they change, and sometimes your enemy can become your friend (think Magneto and Professor X, but in reverse), or at least your ally, if they have something you need.
In this case, what Warner Bros. needs is a fast and easy way to distribute video content via the Internet. It's reached a deal with BitTorrent, Inc. to allow legitimate downloads of WB movies and TV shows, though, to be honest, the service sounds about as appealing as yardwork.
For one thing, playback will be limited to the initial computer used to download the media: no burning it to DVD and watching it in your living room. The involvement of DRM also casts doubts on compatibility with non-Windows platforms, despite BitTorrent's cross-platform nature. Reports on prices vary, with WB claiming that feature films will go for near the price of DVDs , and BitTorrent saying they could cost less. And while the library boasts some attractive titles (including Harry Potter and the Goblet of Fire , The Matrix , and Babylon 5 ), there is always the question of speed downloading. As Ars Technica points out:
…our suspicion is that conditions will vary a lot; for many people, this could be a matter of hours, not minutes, if regular BitTorrent experience is any indication of the new system's performance. This length of time will certainly be a buzz kill for those into instant gratification. There's a good chance that you could run to the local store, buy a copy of the movie on DVD, bring it home and pop it in—all before the download completes.
Welcome to the "future."