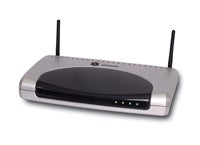 Sling Media might be the name to beat in video placeshifting, but the competition's starting to heat up. Sony's Location Free TV has been in the offing for some time, and now Avid subsidiary Pinnacle is entering the fray with their Pinnacle PCTV To Go. It'll sell for about $250 and allow you, as the Slingbox does, to watch your TV in other locations via your computer. Of course, it also integrates with DVRs to let you access your recorded content remotely.
While Pinnacle is touting Windows Media Center integration, it doesn't look like there's Mac support. Not terribly surprising, given that Sling has just released their OS X client as a beta. Hopefully they'll get their Mac on and give us a little choice in the market.
[via Gizmos for Geeks ]
Note: When you purchase something after clicking links in our articles, we may earn a small commission. Read our affiliate link policy for more details.