These days, you can find a blog for just about anything. Looking for affordable art prints? Weheartprints.com has them. Interested in Craftsman, Mission, and Prairie furniture? Check out Hewn & Hammered . In fact, according to the blog-tracking service Technorati, there are some 70 million active Weblogs. And for good reason: blogs are a fun and easy way to communicate. They can even be profitable. Some blogging services (such as Blogger and TypePad) include tools that automatically publish advertisements, based on the topics you write about, on your site.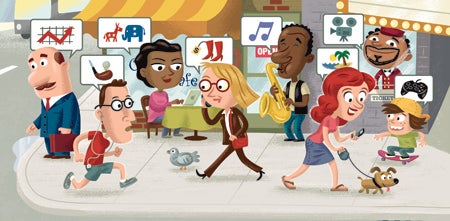 Illustration by Peter Sturdevant
No matter what your reasons for blogging, there are plenty of tools that can help you get started and keep readers tuned in. But not all blogging services are the same. Our Smart Blogger's Guide gives you the inside scoop on five great online services that appeal to different types of bloggers, as well as 13 add-ons that let you customize your blog with music, games, headlines, and more.