Microsoft Office for Mac 2008 doesn't officially ship until the kick-off of this month's Macworld Conference and Expo on January 15. But Microsoft has taken the wraps off the latest version of Office, showcasing its new features and capabilities.
"This is a really big release for us," Geoff Price, Product Unit Manager for Office 2008 for Mac at Microsoft's Mac Business Unit, told Macworld. "We are moving with Apple as it moves forward with its operating system."
Office will be available in three versions: Office 2008 for Mac ($400; $240 upgrade), Office 2008 for Mac Home and Student Edition ($150) and Office 2008 for Mac Special Media Edition ($500; $300 upgrade).
When it arrives on U.S. retail shelves later this month (with international sales to follow), Office 2008 will sport a number of new features, not the least of which is the ability to run natively on Intel-based Macs. But from Microsoft's perspective, some of the most important features in the latest version of its massive productivity suite have already been in place for some time.
As is the custom at Microsoft when developing software updates, members of the office team hit the road to talk to customers about what they wanted to see in the next version of Office. One of the things they noticed noticed is that loyal Office users were often unfamiliar with all the features of the product.
"One of the goals for this release was to allow people to rediscover the power of Office," said Microsoft's Han-Yi Shaw, lead program manager for Word, Compatibility, and User Experience. "Sometimes we get requests from power users for features we already have."
To overcome that, according to Microsoft product unit manger Eric Wilfrid, the company's Mac Business Unit designed Office 2008 to allow users to create a variety of documents quickly regardless of which Office application they're using.
When Office 2008 does arrive, here's what to expect from each of its components.
Word 2008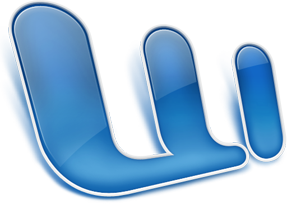 The latest version of Microsoft's flagship application (and perhaps the most commonly used program on the planet) offers several new features designed to give people access to the different parts of a document.
One such feature is called Document Elements, which assists users in creating such things as cover pages, tables of contents, headers, footers, and bibliographies. Users could create these things in Word before, Shaw notes, but the Document Elements tool aims to make that process more evident.
Word also adds a Publishing Layout View, allowing users to create rich documents such as newsletters, flyers and brochures in an interface more akin to a page-layout program than a word processor. Using this view, graphics and photos can be freely placed on a page and text will automatically wrap around it.
Publishing Layout View also includes templates and guides—similar to those in Apple's Pages—to assist users in creating and placing objects.
Word includes other new features, including improved support for formatting bibliographies and citations; OpenType Ligature Support; Notebook Layout View; and a streamlined Mail Merge manager.
For more on the new version, see Macworld's first look at Word 2008.
Entourage 2008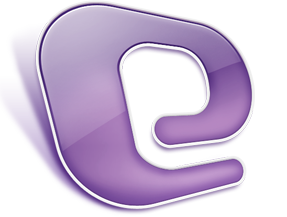 The latest version of Entourage retains its key e-mail and calendaring features, including junk e-mail protection, but the new version takes information management a step further.
Entourage integrates tightly with the new My Day program, a floating widget that provides you with an at-a-glance view of your schedule and tasks. In addition, a new To Do List sits alongside your Entourage Inbox and displays all items in one place.
Improvements to Entourage's ability to block junk e-mail include enhanced protection as well as a new ability to detect "phishing"—an online fraud technique used by criminals to trick you into disclosing personal information, such as account numbers and passwords.
Entourage's calendar adds color-coded categories, status indicators and To Do List management. Other calendaring improvements include Meeting update and cancellation; Meeting Reply, Reply All and Forward; Out of date invite detection; and Invite Conflict and Adjacent banners.
Another major change to Entourage lies in its search capabilities, said lead program manager Andy Ruff. Entourage now uses OS X's Spotlight search capabilities to allow users to search inside the document attachments inside the e-mail.
Users of Microsoft Exchange servers will be happy with the compatibility improvements made in the new Entourage, according to Mac BU manager Craig Eisler. According to Eisler, who transitioned over to the Mac version of Office after taking over the job, using Exchange e-mail and shared calendaring on Entourage 2008 is a far smoother process than with previous versions of Mac Office.
Among the Exchange improvements includes a new Out-of-Office Assistant, Kerberos single sign-on authentication for Exchange servers, support for managed folders, and major improvements in the ability to manage and edit events and declare your ability to attend events to which you're invited. (Exchange compatibility features are not a part of the lower-priced Home and Student edition.)
For more on the update, see Macworld's first look at Entourage 2008.
Excel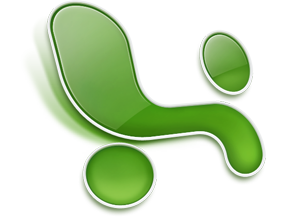 Users into charting and formulas should appreciate the work done with Excel in this release of Office.
New in Excel 2008 are Ledger Sheets, templates which contain complete formulas and cell categories. Ledger Sheets are available for a variety of uses including forms for inventories, invoices, budgets, payroll and portfolios.
"For a lot of customers, writing formulas are hard. Quite honestly, I don't want to write every formula I need," said Stuart DeSpain, lead program manager for Excel. "Now, if you insert a checkbook ledger, we do many of the formulas for you."
Users who want to create their own formulas can turn to Excel's new Formula Builder, which will walk them through the steps needed to build the right formula. If you're not sure about a particular function when building a formula, you can check out a description of each one by clicking on it.
Formula AutoComplete is another new feature that presents a drop-down menu of functions as soon as you start typing. Excel also includes improvements in charting with 3-D effects, fills and transparencies.
DeSpain said that the maximum size of an Excel spreadsheet has also expanded greatly in 2008. Excel in Office 2004 could hold a total of 17 million cells. In Office 2008, Excel can handle more than 17 billion.
For more on the new version, see Macworld's first look at Excel 2008.
PowerPoint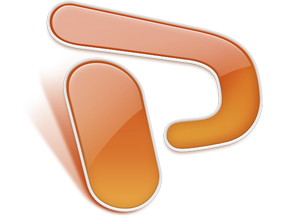 The updated presentation application includes several new features specific to Mac users. For example, users can now send their presentations to iPhoto and then sync them to an iPod. (The presentations need to be saved as a PNG or JPEG file prior to transfers.)
PowerPoint also takes advantage of the six-button Apple remote that comes with most new Mac systems, allowing users to control their presentations.
Of course, PowerPoint 2008 includes other features like dynamic guides that help users align text and graphics when building presentations. Improved presenter tools, custom views and a thumbnail view round out the new features.
Perhaps of most importance to users who rely on PowerPoint to generate cross-platform presentations, Office 2008 adopts the same version of the OfficeArt graphics engine used in Office 2007 for Windows. As a result, users should be able to move rich PowerPoint files back and forth between the two platforms with much greater compatibility than they might have expected with past versions.
For more on the changes, see Macworld's first look at PowerPoint 2008.
Shared and other components
All the programs in the Office 2008 suite support Microsoft's new Open XML File Format, which is the native format of Office 2007 for Windows. You can also set any of the programs to save by default into formats that are compatible with previous versions of Microsoft Office for Mac.
Users who like to automate or script Microsoft Office will note several major changes in this version. Gone is support for Microsoft's Visual Basic for Applications macro language (though files containing such macros can be opened and saved, you can't run them from within Office 2008). In comes a collection of more than 70 Automator actions and several sample Automator workflows, intended to allow Mac users to automate various parts of Office via Apple's built-in automation tool. (Like Exchange support, Automator features are not available in the lower-priced Home and Student edition.)
Throughout Microsoft Office you'll find that the program's user interface looks much more in tune with Apple's current user-interface fashions. Office windows now sport a modern set of toolbar icons. And the programs all feature a more OS X-style set of preference windows for controlling program settings.