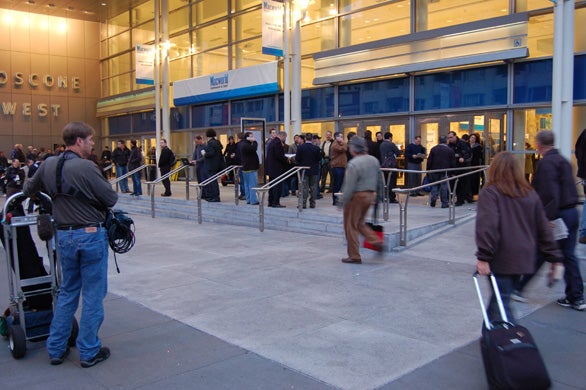 Macworld Expo attendees gather early in the morning before being let into Moscone West for Tuesday's keynote.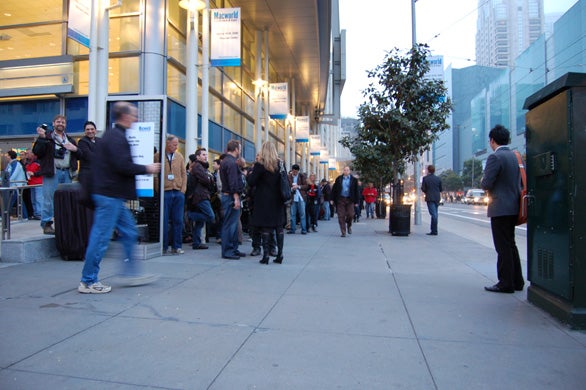 The line for the keynote wends its way down the block at 7:30 a.m. Tuesday.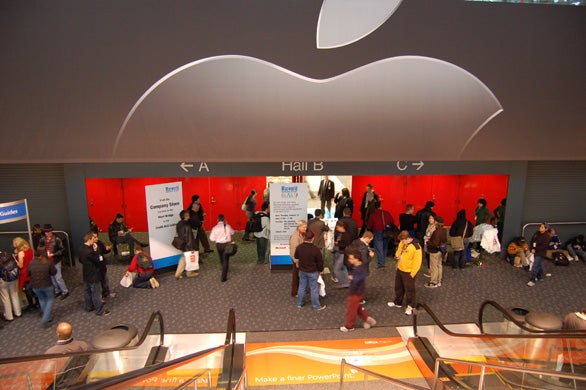 Moscone South, before the exhibit doors opened.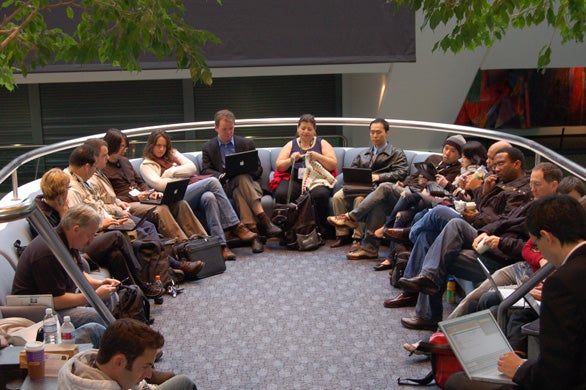 Mac users gather in a lounge area, complete with wireless and comfy seats.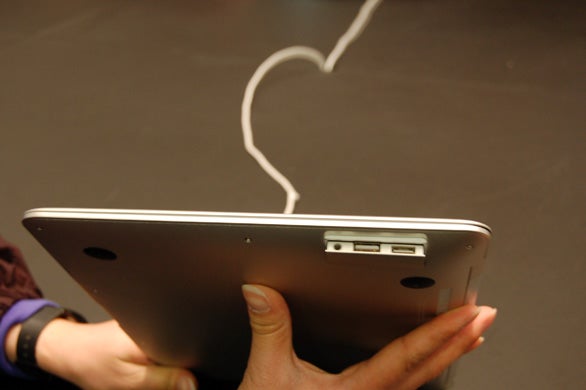 The MacBook Air's exposed ports.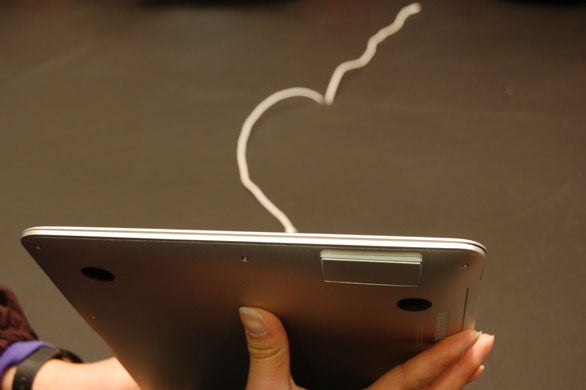 The MacBook Air with its port door closed.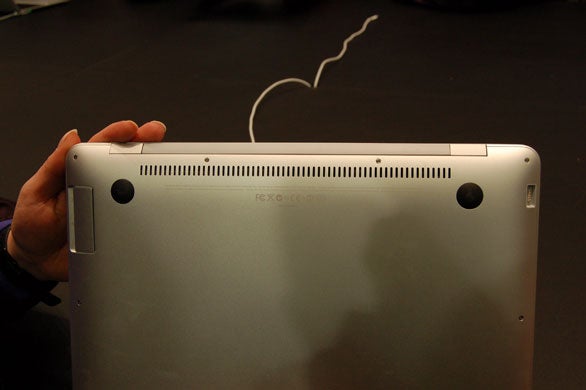 The MacBook's Air ventilation openings.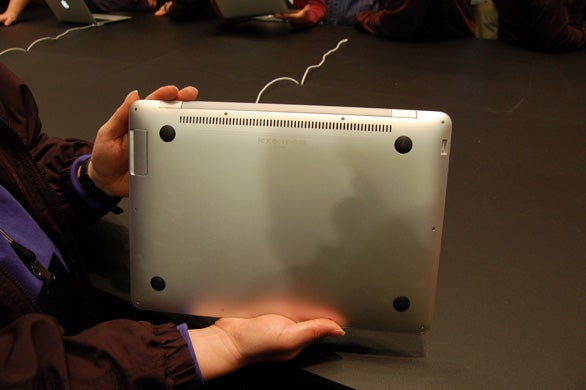 The MacBook Air, from the bottom up.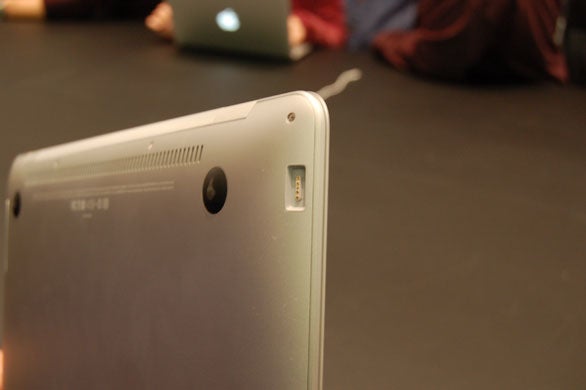 The miniaturized MagSafe power adapter port.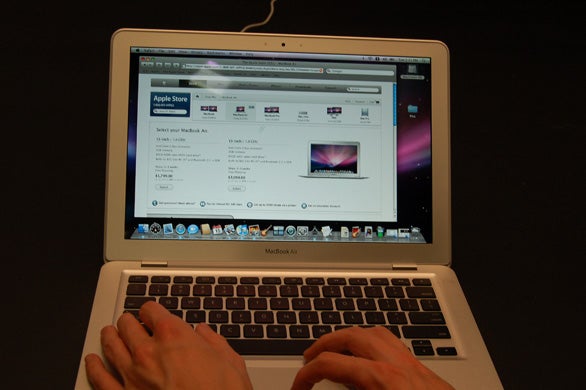 The MacBook Air's LED-backlit screen.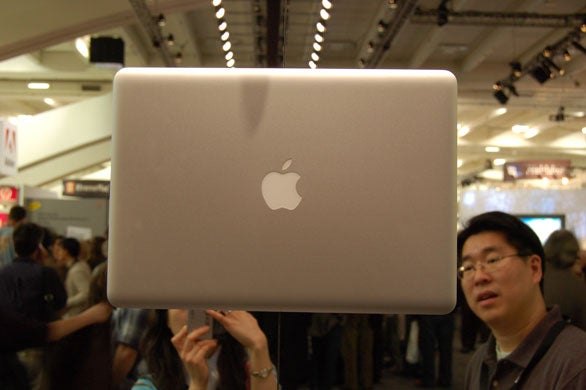 One of the many strung-up MacBook Air units on display.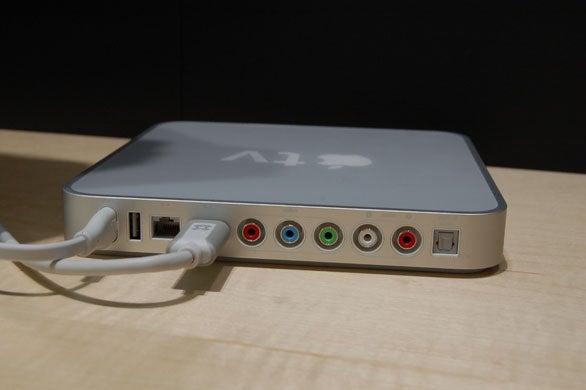 The Apple TV's AV, network and power ports.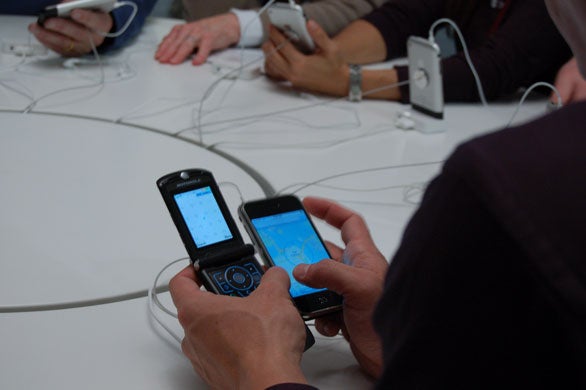 The old meets the new: a user compares a Motorola Razr with an iPhone.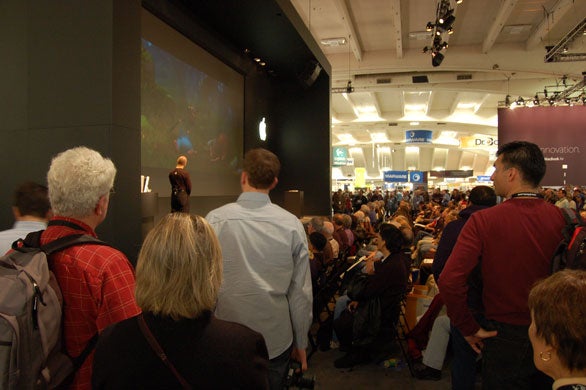 Attendees gather to watch an Apple TV demonstration featuring Pixar's Ratatouille.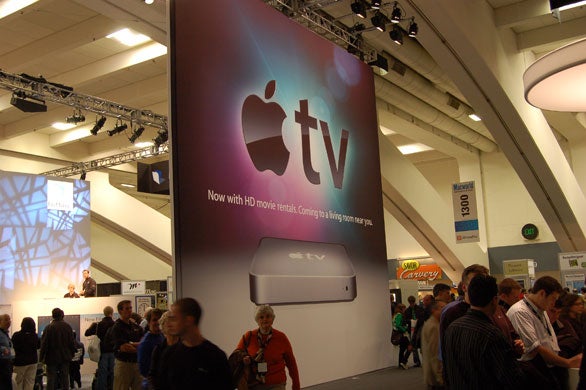 Macworld Expo attendees check out the Apple booth.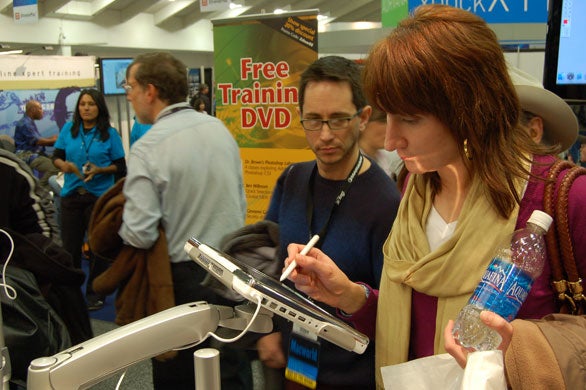 A user checks out the stylus on Axiotronic Modbook unit.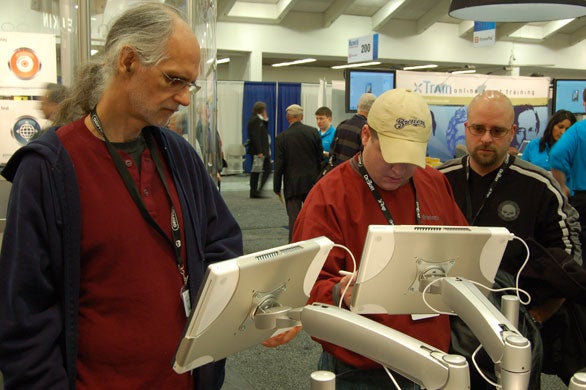 Macworld Expo attendees peruse the stylus interface on demo Modbook units.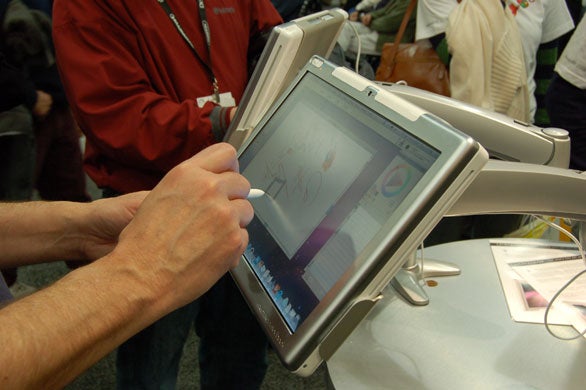 A user tests out a graphics program on Axiotronic's Modbook.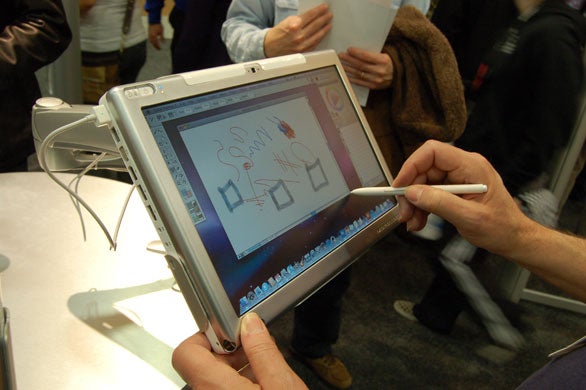 A user tests out a window resize via the Modbook's touch screen tablet interface.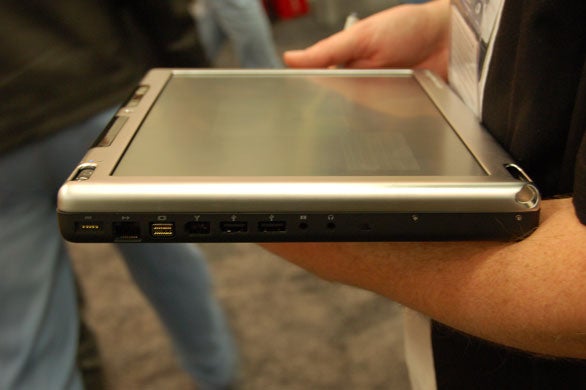 The port side of a Modbook laptop.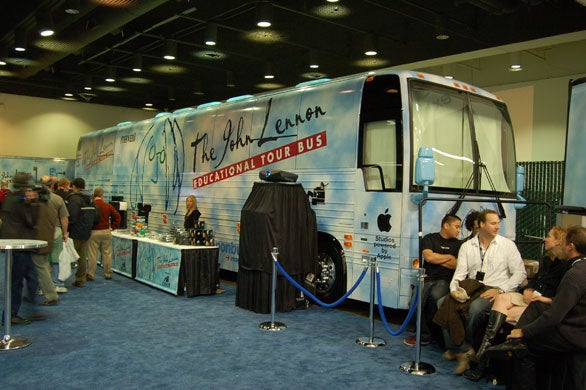 The John Lennon educational tour bus arrives at Macworld Expo.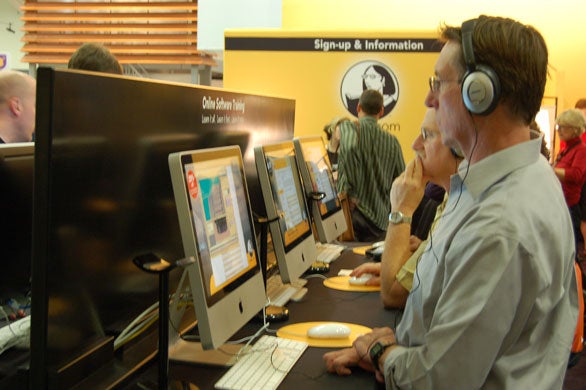 Users check out tutorial demonstrations at the Lynda.com booth.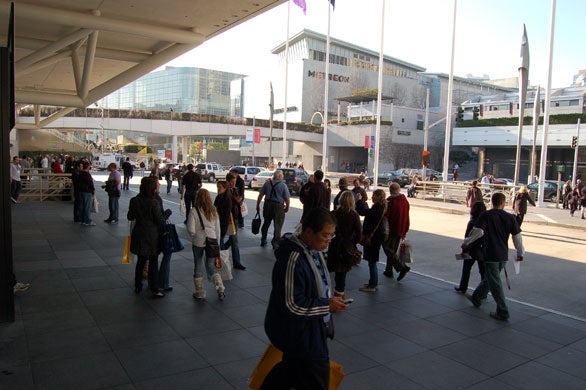 Attendees mingle, check out e-mail and head to different areas of the Expo as the first day closes.