ReValver guitar amp modeling software has been around for a while now, but since the company behind the product was purchased by Peavey last year, the upcoming version aims to add more depth to the application.
ReValver Mk III will not only allow users to change their amp and control volume, gain and mids, along with other standard controls, but you can also go inside and adjust the amp's tones and components. This allows users to change, add or subtract tubes on all amplifier models, and then calibrate even the voltage parameters of those tubes.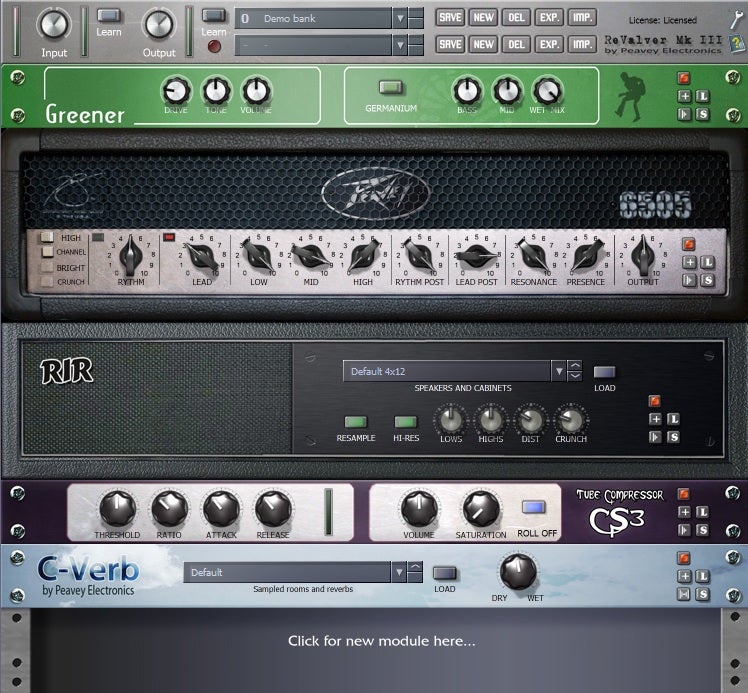 In all, users can program more than 15 features on each tube stage, with as many as 17 preamp and power tube types to choose from.
ReValver Mk III models 15 of the world's most popular guitar amplifiers, including several Peavey amps. It also features effects including various types of chorus, distortion, wah, tremolo, compression, limiter, delay, octaver and reverb.
Peavey ReValver Mk III will be available from authorized Peavey retailers in Q1 2008.