After spending years directing and producing films, TV shows, music videos, and commericals, Bob Radler (along with wife Kitty) decided to devote his time to making independent films. When it came time to choose the gear, he opted for Macs and Final Cut Studio.
Radler, a Mac user since 1987, chose a MacBook Pro and later added a 24-inch iMac for his office.
"I don't even know how to use a [Windows] PC," said Radler. "Everything was absolutely all Mac."
For Radler, one of the biggest advantages of the combination of Mac hardware and the $1,299 Final Cut Studio is that it lets him record as much as he wants without the hassles of rummaging through traditional film.
Radler is currently working on two independant films. The first is called " Turn It Up!" which Radler described as "an examination of the emotional connection between human beings and guitars — on both personal and societal levels." The second movie, " SS United States: Lady in Waiting," is about the SS United States, the fastest ocean liner ever built, which operated between 1952 and 1969 and is now docked in Philadelphia.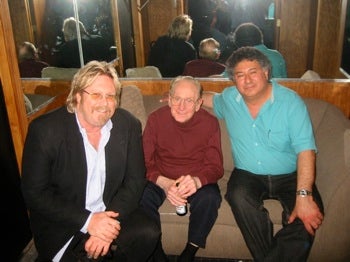 For "Turn it Up!" Radler went on the road with his Panasonic HVX-200 camera, his MacBook Pro, and Final Cut Studio, to begin interviewing some of the greatest rock guitarists of all time.
With names like Les Paul, BB King, Slash (Guns N' Roses, Velvet Revolver), Zakk Wylde (Ozzy Osbourne), Robby Krieger (The Doors), Jerry Cantrell (Alice in Chains), Dickey Betts (The Allman Brothers Band), Dave Mason (Traffic), Steve Lukather (Toto) and Artimus Pyle (Lynyrd Skynyrd), the movie is being filmed from a variety of viewpoints. (In the interest of full disclosure, I was also interviewed for this movie in February 2007).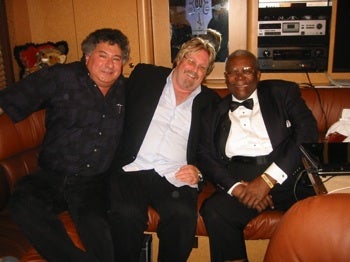 While "Turn it Up" allowed Radler to start from the beginning, gathering his own footage and editing everything himself, "SS United States: Lady in Waiting" posed several new problems for the indie filmmaker, which Apple's software helped solve.
Radler first stepped on board the SS United States in 1975, and slides from that original trip have made it into his movie more 30 years later. When preparing for the making of Lady in Waiting, Radler also received archival footage of the SS United States in many different formats including 8mm and Super 8 film, VHS, and DV.
"A lot of it [the film] was really bad looking and that scared me," said Radler. "[Apple's] Color was exceptional. We used Color to liven and clean up the footage. There are digital processes to do that, but that costs a lot of money and we were able to finesse Color to make it all look great."
With more than 35 years in the movie business, Radler knows a thing or two about the traditional way of filming and editing a movie. What used to take weeks or months to accomplish, he said, now takes hours or days.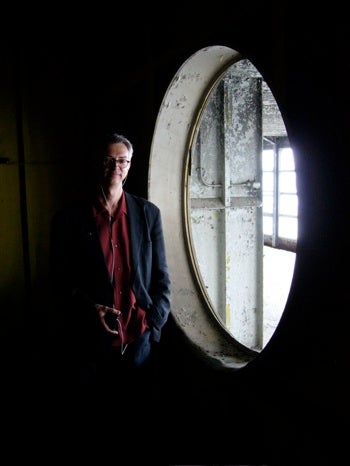 "It blew me away how many steps were necessary to make a documentary in 1972, said Radler. "I was able to make this film for less money than it would have taken in 1972."
Mark B. Perry, who has producing credits on several television shows including "Ghost Whisperer," "Wonder Years," "Law & Order," "Picket Fences," "What about Brian" and "Brother & Sisters," is acting as a producer on "SS United States: Lady in Waiting."
The two movies will take different roads to the public. "SS United States: Lady in Waiting" will be shown on 80 percent of the PBS stations across the United States in May 2008. "Turn It Up" is going the film festival route and then maybe to a theatrical release and to DVD, according to Radler.
All told, Radler said he couldn't have made the movies as efficiently and economically as he did without Final Cut Studio and his Macs.
"Final Cut Pro was a godsend," said Radler. "Using Final Cut Studio literally saved me tens of thousands of dollars."