Werck BV has announced the release of Checkout 2.0, a major new version of its Point of Sale (POS) software for the Mac. A free upgrade for existing users, Checkout costs $399.
Checkout 2.0 lets retailers use a Mac to process sales. Checkout can help take orders, process sales, print invoices and accept payments. It records all in-store transactions and can generate reports. Werck BV, the software's publisher, is a joint venture between Sofa and MYOB US.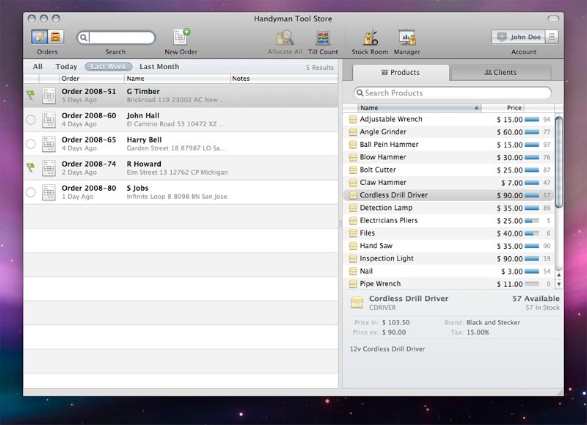 Checkout 2.0 adds real-time credit card processing for users who an MYOB Merchant Account (available in the U.S. only). It also features "Store Sharing," which lets users share their store with multiple cash registers, managing from the office, dealing with inventory in the stock room. The Stock Room, another new feature, lets Checkout users create and manage purchase orders, reorder stock and oversee vendor-related transactions.
Checkout 2.0 requires Mac OS X v10.4.10 or later.