Rockstar Games will soon release Grand Theft Auto IV, the latest major installment of its enduring action game series. The company has teamed up with Amazon.com to offer the songs you hear in the game through Amazon's MP3 download service.
The Grand Theft Auto series has left an enduring mark on the video game industry, both for controversy (the game has been criticized repeatedly by lawmakers that would see the sales of violent video games restricted) and for its innovative, open "sandbox" style of play that lets you go anywhere within the game's world and do whatever you'd like. Grand Theft Auto IV will continue this open-ended style of play, and that's where Rockstar's deal with Amazon comes into play.
The capability to download music from Amazon.com is actually being delivered within the game, using an in-game's character's mobile phone. You simply tag the track using the phone, which also figures into managing contacts and missions within the game.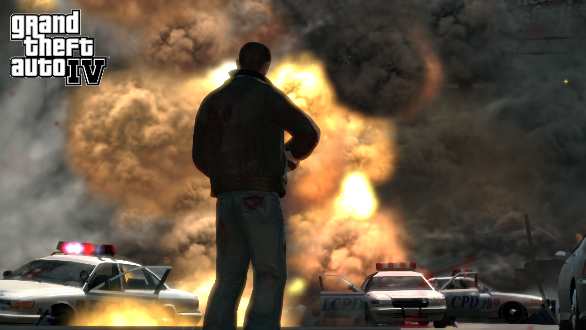 By dialing a specific number on that mobile phone, you'll get the title of the track you're hearing. Game players who are registered as part of Rockstar's "Social Club" network will automatically receive a link to preview, purchase and download that track through Amazon.com's MP3 download service.
Grand Theft Auto IV will feature a soundtrack of more than 150 songs, ranging from popular hit songs from well-known artists to more obscure tracks, as well as some songs from popular artists created specifically for the soundtrack itself.
Grand Theft Auto IV is planned for a simultaneous release on Xbox 360 and PlayStation 3 systems at the end of April.