Yazsoft has released Speed Download 5.0.1, an updated version of its download management software for Mac OS X. A free update for registered users, Speed Download costs $25 for a single-user license.
Speed Download helps Mac users more effectively manage file downloads from the Internet. It combines a secure FTP client, a file-sharing utility with full encryption, and support for .Mac, iDisk and WebDAV.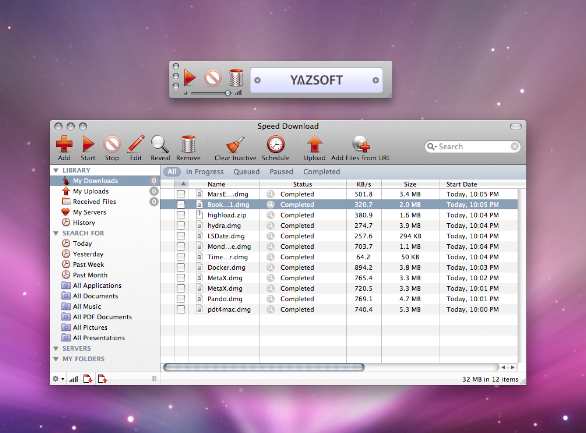 The developer says that the performance of Speed Download has been enhanced in this new release, and some features have been tweaked, as well. Changes include a new "incomplete" option on the filters bar, a new "Dock Menu" option, the ability to automatically set the slider to the chosen side by clicking on the bandwidth limiter in minimized mode and a preference to choose between opening a file or displaying the edit window. Yazsoft also counts almost a dozen bug fixes, along with numerous other changes that affect performance, proxy support, URL field expansion and more.
System requirements call for Mac OS X v10.4.11 or later and 19MB hard disk space.