Polo Planet Software has released Phone Wallpaper X Lite, utility for editing and managing wallpapers on mobile phones and PDAs, using Mac OS X. It costs $8.95; it's available for download as shareware.
Phone Wallpaper X Lite lets you enhance photos using core Image filters. You can flip and rotate them, crop and resize images into several predefined resolutions, and export them to JPEG or PNG formats. A selection of ready-made wallpapers is included (in different resolutions).
A built-in gallery lets you choose pictures for uploading, displaying the size and quantity of the files you've selected. Phone Wallpaper X Lite also supports batch mode processing, and lets you organize wallpapers into folders. You can also export via Bluetooth or USB.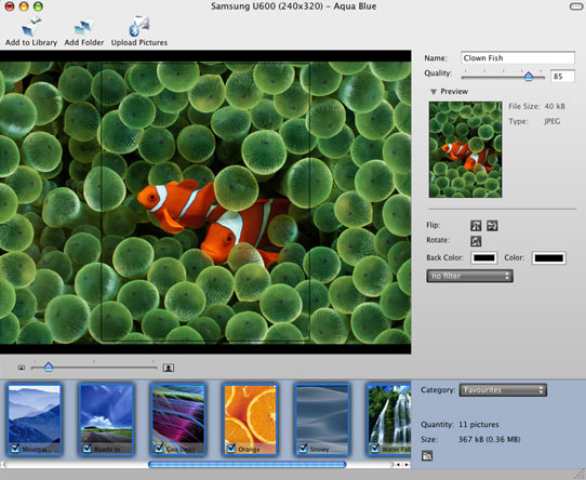 The Lite version of Phone Wallpaper X, this software has some restrictions compared to its more expensive ($19.95) sibling. Specifically, it uses a simplified upload process, has a reduced set of editing tools and does not support Address Book.
System requirements call for Mac OS X v10.4 or later and 15MB hard disk space, along with a phone or PDA that supports the upload of wallpapers.